0
Movies News
'The Descendants', 'Midnight in Paris' win WGA movie awards
The Descendants
and
Midnight in Paris
have been honoured with awards from the Writers Guild of America.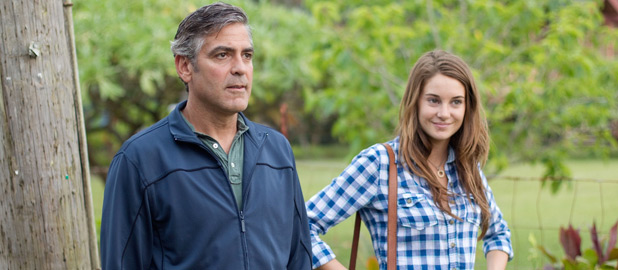 Midnight in Paris
screenwriter Woody Allen triumphed over films including
Bridesmaids
and
Young Adult
to take the 'Original Screenplay' award, while
The Descendants
won the accolade for 'Adapted Screenplay' at Sunday night's ceremonies, held simultaneously in New York and Los Angeles.
Both movies are also nominated for screenwriting prizes at next week's
Academy Awards
.
The Help
screenwriter and director Tate Taylor was given the Paul Selvin Award for special achievement, while Eric Roth (
Extremely Loud and Incredibly Close
,
Forrest Gump
) was honoured with the Laurel Award for Screen, a lifetime achievement award.
Judd Apatow
was
presented with the Herb Sargent Award for Comedy Excellence
at the East Coast ceremony.
> 'Homeland', 'Breaking Bad', 'Modern Family' share WGA's top TV honours
The list of winners and nominees in the WGA awards movie categories:
Original Screenplay
Will Reiser,
50/50
Annie Mumolo and Kristen Wiig,
Bridesmaids
Woody Allen,
Midnight in Paris
-
WINNER!
Tom McCarthy and Joe Tiboni,
Win Win
Diablo Cody,
Young Adult
Adapted Screenplay
Alexander Payne, Nat Faxon and Jim Rash,
The Descendants
-
WINNER!
Steven Zaillian,
The Girl with the Dragon Tattoo
Tate Taylor,
The Help
John Logan,
Hugo
Steven Zaillian, Aaron Sorkin and Stan Chervin,
Moneyball
Documentary
Katie Galloway and Kelly Duane de la Vega,
Better This World
-
WINNER!
Marshall Curry and Matthew Hamachek,
If a Tree Falls: A Story of the Earth Liberation Front
Patricio Guzmán,
Nostalgia for the Light
Wim Wenders,
Pina
Hetty Naaijkens-Retel Helmrich, Leonard Retel Helmrich,
Position Among the Stars
Manish Pandey,
Senna