0
Movies News
'Prometheus' tops Australian box office charts
Prometheus
has topped the Australian box office in its first week of release.
The
Ridley Scott
sci-fi movie - which features an ensemble cast including Guy Pearce, Michael Fassbender, Charlize Theron, Noomi Rapace and Idris Elba - displaced
Men in Black 3
at the top of the standings, taking over $7 million in box office receipts.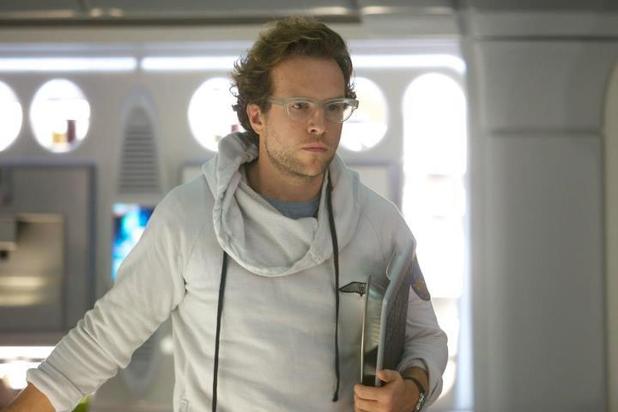 It is one of two new entries in the top ten alongside Jennifer Westfeldt's comedy
Friends with Kids
.
The Way
also returns to the top ten, after sliding down to number 11 last week.
Prometheus also topped the UK box office charts
on its first weekend, but
was pipped in the US
by
Madagascar 3: Europe's Most Wanted
, which opened on around a thousand more screens than
Prometheus
.
Earlier this year, Scott was quoted as saying that he believed
a lower certificate would boost box office receipts
by enabling a wider audience to see the film.
Prometheus
has been given an MA15+ rating in Australia on account of "strong science fiction violence".
The Australian box office top ten for the weekend of June 7 to June 10 in full (All takings shown in Australian dollars):
1.
(-)
Prometheus
- $7,215,197
2.
(1)
Men in Black 3
- $2,155,470
3.
(2)
What to Expect When You're Expecting
- $1,742,770
4.
(3)
The Avengers
- $1,282,054
5.
(4)
The Dictator
- $755,170
6.
(-) Friends with Kids - $479,904
7.
(5)
Dark Shadows
- $374,179
8.
(11) The Way - $190,602
9.
(9)
The Best Exotic Marigold Hotel
- $134,885
10.
(10)
Salmon Fishing in the Yemen
- $114,322
Watch
Digital Spy
's video from the
Prometheus
world premiere below:
Photo gallery - Prometheus: