1
Movies News
David Fincher drops out of directing Angelina Jolie in 'Cleopatra'
David Fincher
will not direct
Cleopatra
, it has been reported.
The director
was set to team up with producer Scott Rudin for a third time on the long-delayed project
, to which Angelina Jolie has been attached for several years.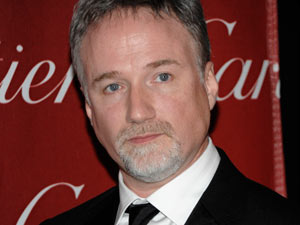 Jolie herself confirmed last year that
Fincher was in the running
to direct, but
Vulture
now reports that talks have broken down between the helmer and Sony.
Brokeback Mountain
helmer Ang Lee is reportedly top of the studio's wish list to replace Fincher, while Rudin is still attached to produce.
James Cameron and Paul Greengrass have previously been linked with the project.
Fincher has stated that his version of
Cleopatra
would not be an epic
.
It was originally reported that Fincher's appointment would depend on the progress of his upcoming sequel to
The Girl with the Dragon Tattoo
, and on whether Sony was able to make his schedule work to direct both films.
> 'The Girl with the Dragon Tattoo' sequel won't be released in 2013
> Kevin Spacey in David Fincher's 'House of Cards' - picture
Watch the trailer for Fincher's
The Girl with the Dragon Tattoo
below: