0
Movies News
'Teenage Mutant Ninja Turtles' movie 'to start filming in April'
The
Teenage Mutant Ninja Turtles
movie reboot is reportedly commencing filming in April of this year.
According to
Production Weekly
, the movie will enter the principal photography stage in three months' time in New York.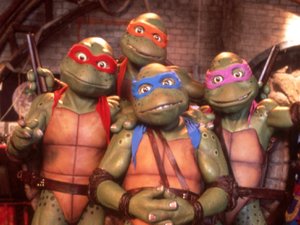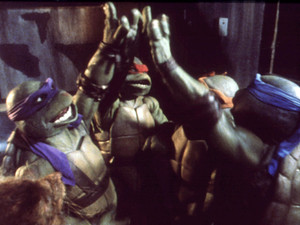 The
Ninja Turtles
remake has had a difficult gestation so far, with producer
Michael Bay
facing fan anger when he announced that the Turtles
would be aliens in the new movie
.
Bay has also had to
'disown' a leaked script
, which was described by
Ninja Turtles
co-creator Peter Laird as a
"wretched thing"
.
The film was previously due for a
Christmas 2013 release
, with filming to commence in Vancouver from
late summer or early autumn of 2012
.
The release date has now been put back to May 16, 2014,
meaning it will be in direct competition with the forthcoming Godzilla movie
.
Photo gallery - Teenage Mutant Ninja Turtles' on-screen evolution in pictures: