2
Movies News
Don Cheadle: 'Iron Man 3 is bigger, badder'
Don Cheadle
has offered some hints about
Iron Man 3
.
The actor reprises his role as James Rhodes / War Machine in the third instalment, and hinted that he will become closer with Tony Stark (Robert Downey Jr).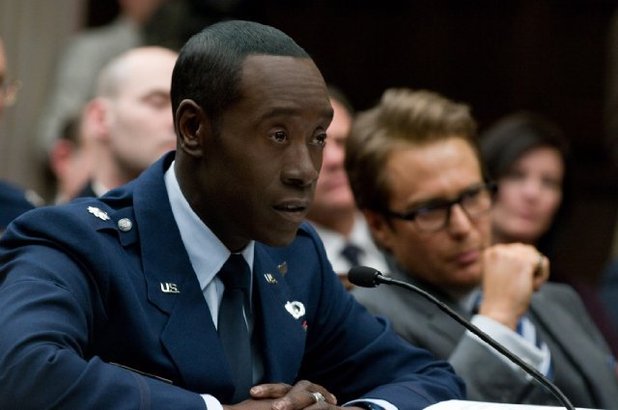 "I will just say that the buddy relationship that these guys have gets tighter," Cheadle told
Collider
. "The third act set piece for the big finale is bigger and badder. It's just a lot more."
Directed by Shane Black (
Kiss Kiss Bang Bang
),
Iron Man 3
will see Tony Stark seeking vengeance on "those who destroyed his private world"
, including Ben Kingsley's supervillain Mandarin.
Rebecca Hall, who plays scientist Maya Hansen,
recently praised Black's
"really wonderful understanding of pulp".
> 'Iron Man 3': Rebecca Hall, Iron Patriot armour in new pictures
> 'Iron Man 3' will be 'Avengers' antidote, says Kevin Feige
Iron Man 3
will be released on April 26 in the UK, and May 3 in the US.
Watch the teaser trailer below: