2
Movies News
'The Hobbit' on track to make $1 billion worldwide by March
The Hobbit: An Unexpected Journey
is set to make over $1 billion at the worldwide box office by March.
The first instalment in
Peter Jackson
's new trilogy has earned $920,905,000 to date, which means it is on track to make $1 billion within the next six weeks.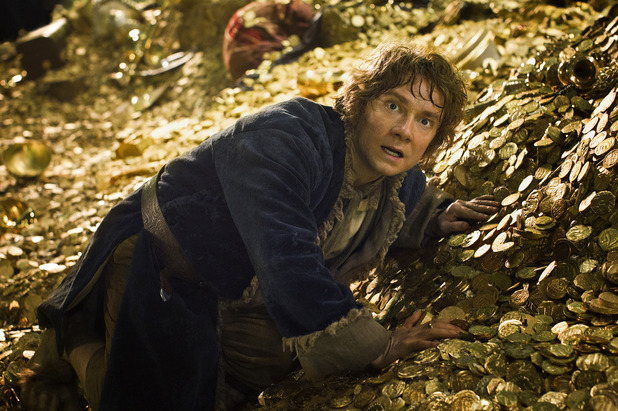 [Martin Freeman in 'The Hobbit: The Desolation of Smaug']
Flicks and Bits
notes that this will make it the 15th film ever to crack the billion mark, and the fourth 2012 title to do so behind
The Avengers
,
The Dark Knight Rises
and
Skyfall
.
The film topped the UK box office
for four consecutive weekends
, before being knocked from the top spot by
Les Misérables
.
An Unexpected Journey
will be followed by two further instalments,
The Hobbit: The Desolation of Smaug
and
The Hobbit: There and Back Again
, due for release in December 2013 and 2014 respectively.
> Peter Jackson on 'The Hobbit' and 'Lord of the Rings' - video
> Andy Serkis on Gollum return in 'The Hobbit'
Watch Martin Freeman discussing
The Hobbit: An Unexpected Journey
with
Digital Spy
below: