33
Movies News
JJ Abrams to direct 'Star Wars Episode 7': Hollywood reactions
After months of speculation, the director's chair for
Star Wars Episode 7
looks set to be filled by
none other than Star Trek mastermind JJ Abrams
. Disney may have pulled off one of Hollywood's biggest coups, luring Abrams away to helm the most anticipated blockbuster since, well,
Star Wars Episode I
!
Abrams's transformation of
Star Trek
, from dormant franchise to buccaneering space saga, seemingly makes him the perfect fit to revamp the post-George Lucas
Star Wars
universe. But what does Hollywood think of the Abrams news?
Digital Spy
takes a look at some reactions from Twitter below.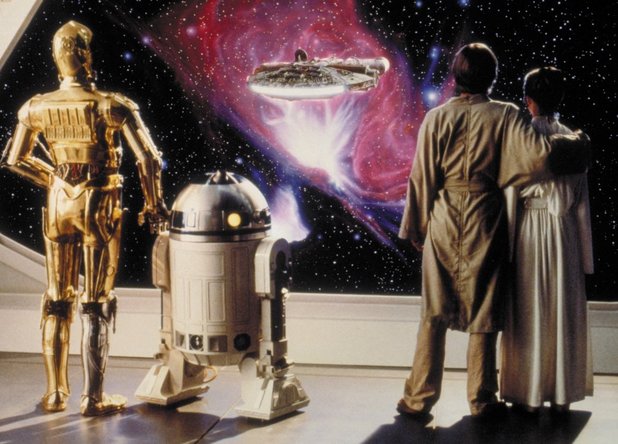 Elijah Wood on Abrams's love of lens flare
The Flare is strong with this one.

— Elijah Wood (@woodelijah) January 24, 2013
Moon director Duncan Jones
Congratulations Mr.J.J.!All eyes on you to tell us what the hell the future of space travel is gonna be!

— Duncan Jones (@ManMadeMoon) January 24, 2013
Abrams regular Greg Grunberg
RT. "@michaelausiello: Breaking: @greggrunberg to cameo as an ill-fated starfighter pilot in sequence of JJ Abrams' STAR WARS VII" HA!

— Greg Grunberg (@greggrunberg) January 24, 2013
Comic book writer and 20th Century Fox creative consultant Mark Millar
Great news about JJ directing new Star Wars flick. This just needs Lindelof writing to be PERFECT news.

— Mark Millar (@mrmarkmillar) January 24, 2013
Star Trek and Mission: Impossible's Simon Pegg
Congratulations JJ. No pressure. :-)

— Simon Pegg (@simonpegg) January 25, 2013
Talk show host Conan O'Brien
JJ Abrams directing #StarWars is acceptable, IF it's an alternate timeline where Jar-Jar is incinerated 30 seconds into Phantom Menace.

— Team Coco (@TeamCoco) January 24, 2013
Peter Serafinowicz, the voice of Darth Maul
That's exciting news about JJ Abrams!!

— Peter Serafinowicz (@serafinowicz) January 24, 2013
Lost star Dominic Monaghan
Anyone else as pumped as I am that jj abrams is signed on to direct#starwars ?He will CRRRRRRUSH it.

— Dominic Monaghan (@DomsWildThings) January 24, 2013
Lost co-creator and Star Trek producer Damon Lindelof
Hey, everybody.What did I miss?

— Damon Lindelof (@DamonLindelof) January 24, 2013
Photo gallery - Star Wars in pictures: