1
Movies News
'Brief Encounter' beats 'Casablanca' to top romantic film
Brief Encounter
has beaten
Casablanca
to the title of 'Best Romantic Film' in a new list for
Time Out London
.
The list was compiled with input from 101 industry experts, including actor Richard Gere, directors Judd Apatow and Edgar Wright, and Miss Piggy of
The Muppets
.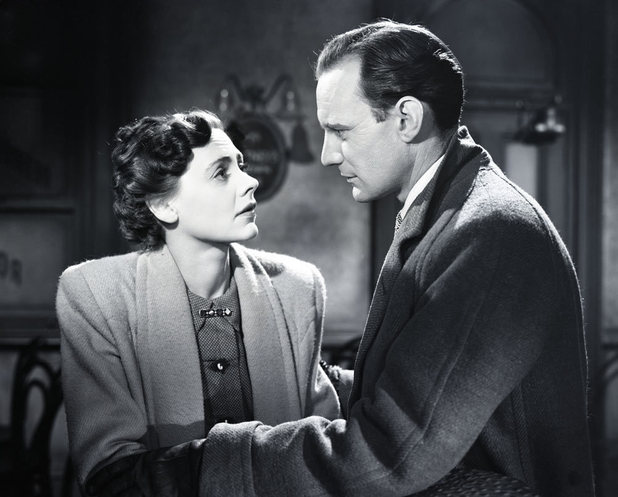 > Read the full top 100 on the 'Time Out' website
Time Out London
's film editor Dave Calhoun said: "What makes the
Time Out
list so exciting and unusual is that it's not just the opinion of three sun-starved film critics sitting in a darkened room and writing a list.
"Instead, we got off our sofas and asked 101 real experts in movies and romance for their personal take on the matter - and our top 100 romantic films reflects their very personal choices."
Topping the list was David Lean's 1946 drama
Brief Encounter
, written by Noël Coward and starring Celia Johnson, Trevor Howard, Stanley Holloway and Joyce Carey.

The film featured on 25 of the contributors' lists, getting votes from EL James, Zawe Ashton, Stephen Woolley, Richard Curtis and others.
Cary Grant
features in six films in the top 100, with Katharine Hepburn in four. The pair starred together as a couple in
Bringing Up Baby
(44),
The Philadelphia Story
(56) and
Holiday
(77).
New York featured in 13 films in the list, beating Paris which had ten.
The top ten was as follows:
1.
Brief Encounter (1945)
2.
Casablanca (1942)
3.
In the Mood for Love (2000)
4.
Annie Hall (1977)
5.
Harold and Maude (1971)
6.
Brokeback Mountain (2005)
7.
The Apartment (1960)
8.
A Matter of Life and Death (1946)
9.
Eternal Sunshine of the Spotless Mind (2004)
10.
Punch-Drunk Love (2004)
Digital Spy's greatest ever movie couples - photo gallery: