1
Movies News
'Gravity' tops UK box office with stratospheric opening weekend
Gravity
has topped the UK box office following its opening weekend.
Alfonso Cuarón's space-set drama, which stars
Sandra Bullock
and George Clooney as astronauts on a deep space mission that goes badly awry, opened with £6.2 million.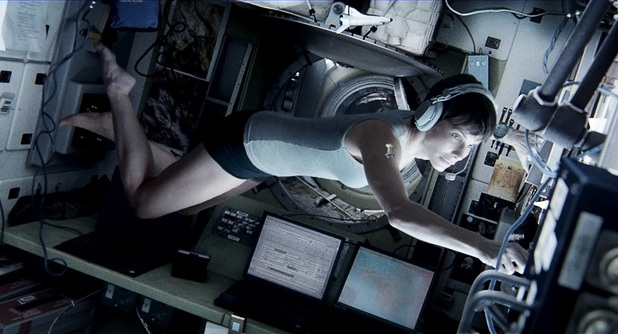 In addition, 89% of
Gravity
's takings were from 3D, the biggest 3D share of any 2013 blockbuster.
"The techniques in
Gravity
are groundbreaking and were created by world-renowned craftspeople many of whom are based here in the UK," said Josh Berger, President and Managing Director of Warner Bros UK and Ireland
"We are thrilled that audiences are flocking to see the film in 3D and IMAX where the cinematic experience can be fully appreciated."
Thor: The Dark World
fell to second place after debuting in the number one spot last week, earning $2.9 million.
Meanwhile, Dame Judi Dench and Steve Coogan's
Philomena
climbed up the charts to number three with a strong second week earning of £1.4 million.
The UK box office top 10 in full:
1.
(-)
Gravity
- £6,238,375
2.
(1)
Thor: The Dark World
- £2,979,564
3.
(4)
Philomena
- £1,407,318
4.
(3)
Captain Phillips
- £1,063,974
5.
(2)
Cloudy With a Chance of Meatballs
- £946,924
6.
(6)
Jackass Presents: Bad Grandpa
- £675,311
7.
(5)
Turbo
- £576,827
8.
(7)
Ender's Game
- £173,541
9.
(8)
Krrish 3
- £147,633
10.
(9)
One Chance
- £133,816
Source: Rentrak
Watch
Digital Spy
's video review of
Gravity
below: