14
Movies News
Exclusive:

Night at the Museum: Secret of the Tomb trailer - Ben Stiller is back
Night at the Museum: Secret of the Tomb
has premiered its first trailer exclusively through
Digital Spy
.
The third instalment in the hit family adventure series sees
Ben Stiller
's security guard Larry head from a museum in New York to work at London's British Museum.
Familiar faces Robin Williams, Ricky Gervais, Dick Van Dyke, Owen Wilson and Mickey Rooney (in his final film role) will return, with
Downton Abbey
's Dan Stevens a newcomer as Sir Lancelot.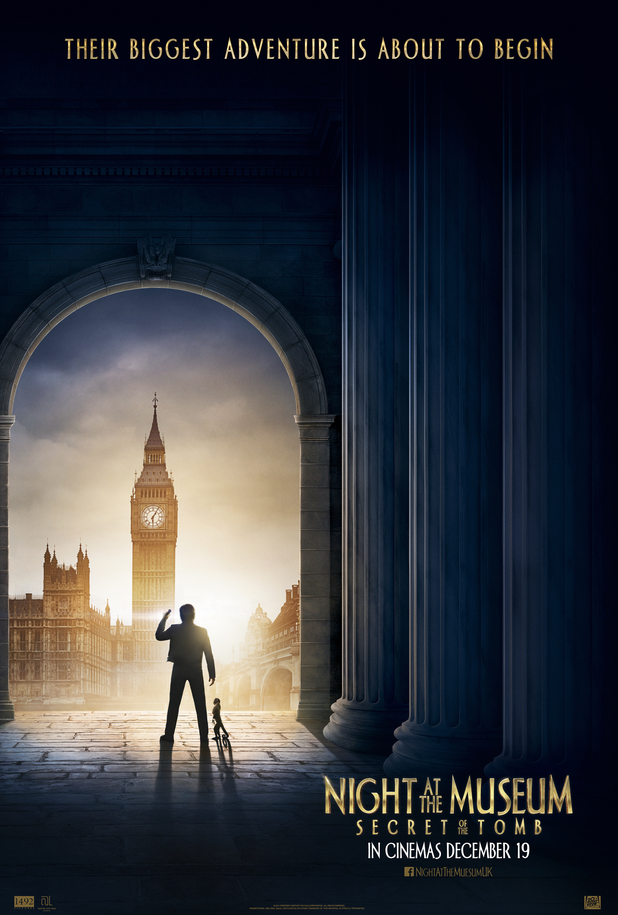 Stevens will be taking part in a Twitter chat tomorrow (July 31) at 8pm BST through the
Night at the Museum
MuseumMovies
feed. Fans can send in their questions through the hashtag
#AskLancelot
.
Night at the Museum: Secret of the Tomb
will open in cinemas on December 19.