Here's the final part of our fab festive film guide, that tells you exactly when to park yourself on the sofa as 2007 turns into 2008. If you want to read our picks for the movies on television from Christmas Eve to 29 December, then read
Part One
and
Part Two
.
---
Sunday, 30 December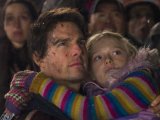 Some use the festive period as an excuse to devour 'pigs in blankets', but the magnificent
Babe
(BBC1, 10.15am) gives a special porcine being a voice. If the Spielberg remake of
The War Of The Worlds
(Sky Modern Greats, 10.30pm) doesn't fill you with dread, then check out the superior original version of
The War Of The Worlds
(Channel 5, 2.10pm) before. Then head over to Sherwood Forest for the film responsible for Bryan Adams occupying the number one slot for 16 weeks –
Robin Hood: Prince Of Thieves
(Sci Fi, 6.20pm).
Big Trouble In Little China
(Sky Movies Action, 7.15pm) is a cult gem not to be missed, with Kurt Russell and Kim Catrall. Legendary Western
The Good, The Bad and The Ugly
(Channel 5, 9pm) may sound like a past Sugababes line-up, but it's a bona fide classic Clint Eastwood flick. Overrated comedy drama
The Royal Tenenbaums
(BBC1, 12.15am) offers a nightcap, but a far wiser move would be to check out
Robocop
(Sky Modern Greats, 12.30am) instead.
---
New Year's Eve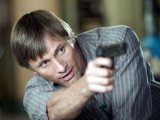 Why is there no Facebook campaign to bring back Rick Moranis to the Hollywood A-List?! Find out why he's so legendary by watching him as a madcap inventor in
Honey, I Shrunk The Kids
(BBC1, 9.55am). Undemanding fare follows in the afternoon with Vin Diesel flexing his pecs in
The Pacifier
(BBC1, 2.30pm), but Stanley Kubrick's epic
Spartacus
(ITV, 2.50pm) is far worthier of your attention.
Many will head out in the evening to quaff stale champers in overpriced, chav-packed nightclubs. Those in favour of staying in should consider tuning into the wonderful
Ferris Bueller's Day Off
(Sky Modern Greats, 8pm) and the intricately structured thriller
A History Of Violence
(Sky Indie, 10.45pm). If those are a bit too edgy, then the premiere of period drama
Girl With A Pearl Earring
(BBC2, 9.35pm), starring Scarlett Johansson, might be your thing.
---
New Year's Day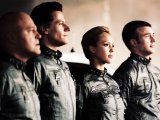 Welcome to 2008. Hangover cure needed urgently. It's a toss up between two films of contrasting tone but similar enjoyment – the David Niven fantasy
A Matter Of Life And Death
(Film 4, 1pm) or the Arnold Schwarzenegger comedy
Kindergarten Cop
(ITV2, 12.25pm). Then follow that up with the magical
Singin' In The Rain
(Channel 5, 3.10pm) and you won't need to bother with downing all those raw eggs for the aching head.
The acclaimed
Finding Neverland
(BBC2, 5.30pm), dealing with the origins of the book Peter Pan and starring Johnny Depp and Kate Winslet, receives its terrestrial premiere – as does the distinctly unacclaimed
Fantastic Four
(Channel 4, 8.10pm). Note to the lads: Jessica Alba is in the latter. That's a clincher. Be sure to round the night off by watching the scintillating tale of
Bonnie and Clyde
(ITV1, 11.15pm), starring Warren Beatty and Faye Dunaway as the notorious criminals. Have a hankie on standby for the ending.