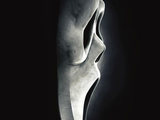 An attempt to revive a franchise that appeared to emit its last breath with 2000's stale
Scream 3
had 'Scr@p' written all over it. What more could be said about the horror genre, despite the movie's enticing tagline of 'New Decade. New Rules'? Fortunately, Kevin Williamson's clever storytelling and Wes Craven's masterful direction ensures that
Scre4m
doesn't disappear up its post-post-postmodern posterior. Bolstered by the welcome reunion of Sidney, Dewey and Gale from the trilogy, this scary movie delivers a resoundingly enjoyable and twist-laden guessing game about the identity of the latest incarnation of Ghostface.
The most effective pre-credits sequence in the series since the slaughter of Drew Barrymore and her dodgy barnet sets up events superbly – toying playfully with the audience and subverting expectations about what we think we're watching. It revels in luring us into laughter before landing the killer blow – over and over again. This paves the way for the return of Sidney Prescott to Woodsboro, the scene of the original murders, as she embarks on a book tour to promote her successful writing career.
While in town she pays her cousin Jill (Emma Roberts) a visit, but a new spree of Ghostface murders throws her back into the company of squinty-eyed Sheriff Dewey (David Arquette) and his feisty hack of a wife Gale (Courteney Cox). It seems to be a case of history repeating as several remarkable similarities with the first Woodsboro killings are observed. Can the trio emerge from the latest stabathon with their lives intact, or could they be thwarted by the generic conventions of the horror movie reboot? As Dewey remarks – "everyone's a suspect…"
The expected cultural commentary throughout the narrative is as sharp as Ghostface's blade, with many cutting digs at the YouTube generation and the spate of formulaic horror movie remakes in recent years. Plenty of in-jokes amuse, including one scintillating stab at the real-life Cox-Arquette relationship situation! The deployment of the line "Fxxk Bruce Willis" will also never be bettered in motion picture history, but we won't be cruel and reveal the context.
Occasional lulls in the narrative's pacing fail to significantly sap the momentum thanks to the performances. Arquette, Campbell and Cox all seamlessly slip back into their characters, bolstered by the impressive casting of the Woodsboro young'uns roaming around them. Hayden Panettiere, Emma Roberts, Rory Culkin and Eric Knudsen all rattle off the witty, self-consciously ironic dialogue with aplomb, in between the tantalising sequences that require them to play the prerequisite lambs trying to evade the Ghostface slaughter.
"You forgot one rule about remakes - never fxxk with the original!" seethes one character during the revelation-filled final showdown.
Scre4m
manages to avoid this, functioning as both a homage to its 1996 originator and a smart reinvention of its slasher movie roots. The key lies in the script, which doesn't shy away from taking calculated risks – including an ending that is even referred to as "silly" in the dialogue. It certainly is, but like the rest of the movie, it's great fun.