21
Movies News
'The Inbetweeners Movie' poster released
The poster for
The Inbetweeners Movie
has been released.
The artwork bears the tagline "This summer four boys become men" and shows Will (
Simon Bird
), Simon (Joe Thomas), Jay (James Buckley) and Neil (Blake Harrison) in the midst of their lads' holiday in Crete.
View the
Inbetweeners Movie
poster below: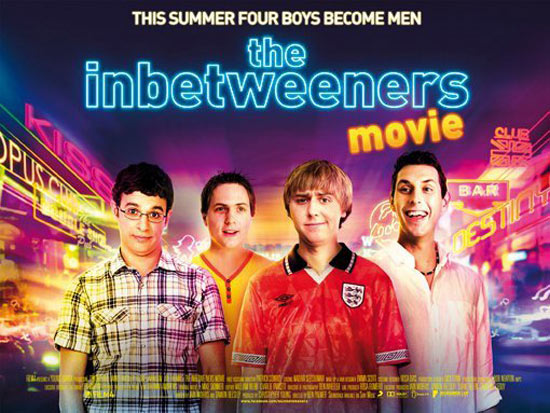 Harrison
told Digital Spy earlier this year
that the feature film spinoff might not be the last audiences see of
The Inbetweeners
.
"It's way too early to tell wherever anything's going to go," he said. "At the moment things seem to be quite well wrapped up, but you can never say never, so whether we'll be back for anything else in the future we just don't know."
The Inbetweeners Movie
will open in UK cinemas on August 17.
> 'The Inbetweeners Movie' trailer: 10 best bits
> James Buckley: 'Britain can be proud of Inbetweeners Movie'
> 'The Inbetweeners' movie teaser trailer debuts
> 'The Inbetweeners Movie' is "final piece of the jigsaw"
Watch the
Inbetweeners Movie
trailer below: