15
Cult News
'Merlin' Katie McGrath wants 'Star Wars' bad guy role
Katie McGrath
has said that she would like to play a villain in the
upcoming Star Wars sequels
.
The actress, who has played Morgana in five series of BBC One fantasy adventure
Merlin
, told
Metro
that she was excited by the planned follow-ups.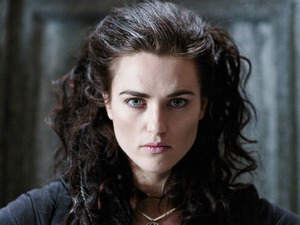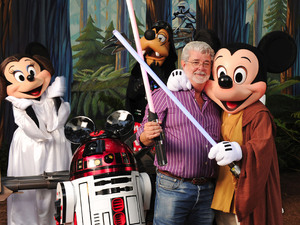 "My friend once sculpted me a bust of Admiral Ackbar from
Star Wars
," said McGrath.
"He's my favourite character in the films after Han Solo. He's that goldfish-type alien in the white costume. 'It's a trap!' I'm a big geek."
She added of Episodes VII, VIII and IX: "I'm very excited about the possibility they could be like the first three, I'm a bit scared they might be like the prequels."
"You get to have all the powers of a Dark Sith Lord but if you say you're sorry you still get the blue aura around you when you die.
"There also haven't been any bad women in
Star Wars
. And I'd love to get my own
Star Wars
action figure."
Toy Story 3
writer Michael Arndt has been hired to write
Episode VII
, while
Ewan McGregor
,
Samuel L Jackson
and
Peter Serafinowicz
have said that they would like to return to the series.
Watch Ewan McGregor discuss
Star Wars Episode 7
below: