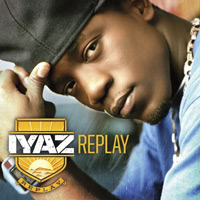 It was near-impossible to avoid
Iyaz
's debut single, 'Replay', when it hit radio stations at the end of last year. Inoffensive and familiar-sounding it may have been, but there was no denying that its R&B-lite beats, cute lyrics about iPods and captivating "na-na-na" hook gave it massive crossover potential from the get-go. However, it was the sprinkling of Iyaz's home-grown Caribbean spice that gave it an intriguing flavour, adding a refreshing twist to an otherwise well-known musical dish.
It's unfortunate, then, that said spice is used so sparingly across his debut album – though that's not to say the singer-songwriter hasn't made several commendable efforts to match his debut. Follow-up 'Solo' is just as if not more enjoyable than its predecessor, laying lovelorn lyrics about a girl who "left and sailed away alone" over the melody from Janet Jackson's 'Again' in charming and appealing fashion.
This Caribbean crooner is clearly more affectionate than his sex-mad R&B peers. An example? Future single 'So Big' is not the boorish manhood brag one would expect, but in fact refers to the size of Iyaz's
love
for his lady. "I don't care who passes my way – Rihanna or Beyoncé," he assures – what more could she ask for? In fact, after he broods further about his love for a woman unbeknown to him on 'OK' and confesses his true feelings to a friend on 'Breathe', it's clear that what we're really dealing with here is one lovesick puppy.
Since
Replay
features no
proper
club bangers, 'There You Are' offers a welcome change of pace on an album that otherwise sticks firmly within a BPM range of ballad to bouncy. The menacing 'Stacy', meanwhile, shows that Iyaz is willing to experiment with his sound, though the result suggests he might be better off sticking to what he knows best. That's exactly what he does for most of
Replay
, and while it may be a little under-flavoured in places, there's no denying this dish satisfies well enough in the finish.