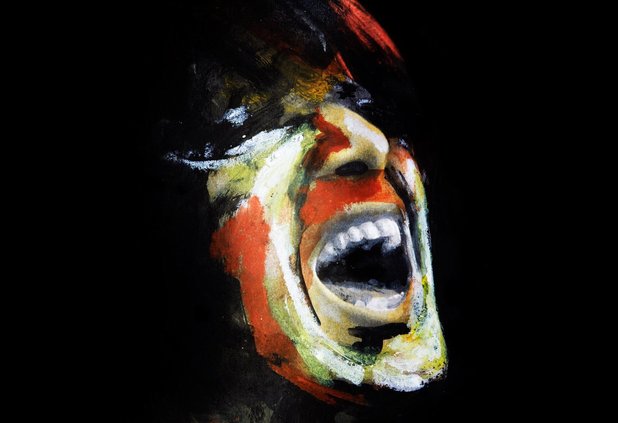 "I'll be gone in a while," Paolo Nutini croons over a rockaby serenade of bass and wallowing strings on his new album
Caustic Love
. It's not exactly the sentiment we were hoping to hear on the new collection, considering it has been five years since his last album.
Thankfully, he's making the proclamation to his beau on new song
'One Day'
, a soulful lullaby of weeping violins and ticking beats. It marks a darker sound from the singer-songwriter for his third outing, which follows 2009's
Sunny Side Up
.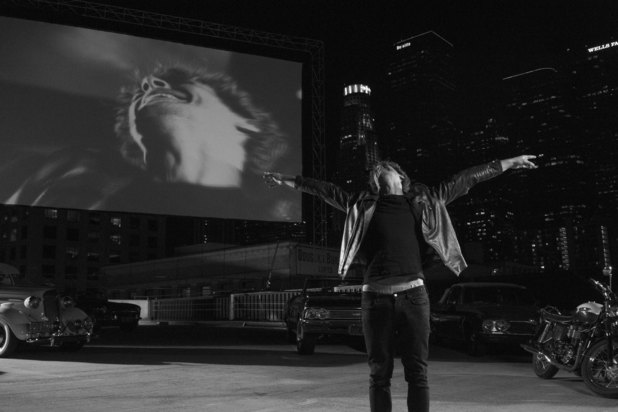 The Scot was just 22 years old when he charmed the nation into buying 1.9 million copies of the aforementioned LP with its bouncy, ska-flecked ditties, but after getting an advanced preview of his new album, we've learned that growing into his late 20s has come with grander ideas of love and redemption.
On first listen,
Caustic Love
very much feels like his true coming-of-age record in some respects. The mature-o-meter levels have been dialled up and the influences have been refined. Lead single
'Scream (Funk My Life Up)'
was a sign that Paolo is sounding more fearless than ever before, and that continues to be very much the case. Whether it's his '60s swagger on
'Numpty'
, or the smoky, jazz club ambience of
'Diana'
, Paolo's standing as one of the UK's best male performers has come to full fruition.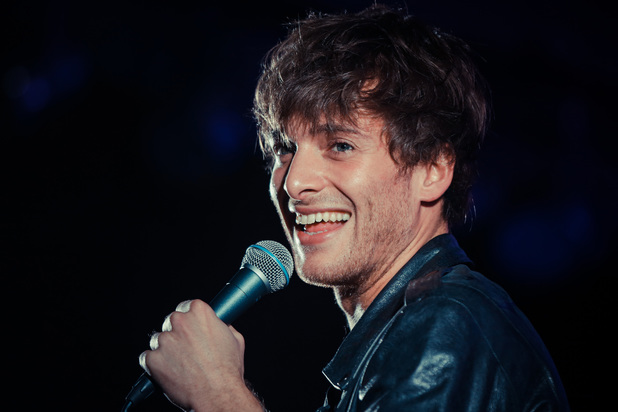 Naturally, with a title like
Caustic Love
, Nutini's heart is placed at the centre of proceedings. "She makes me smile," he admits on
'Better Man'
over light guitar and swirling organs, which is shrouded in carefree bohemia. And if he's not cooing over his squeeze, he's talking about her high-flying, stylish aura on
'Fashion'
.
If you haven't watched Paolo's performance of new track
'Iron Sky'
, then you should do so immediately. The glorious composition hits home that no person can escape human emotion. We're all a slave to the heart really. It's one of those tracks with a message that transcends the average ideas a popular song usually has - and it had the internet in a tizz a few weeks back as they got suitably excited for the rest of the album.
So you'll be glad to hear that Paolo's grand notions continue to be the highlight throughout
Caustic Love
. "We are broken by others, but we mend ourselves," he notes on
'Let Me Down Easy'
, while asking, "Do you believe in love and passion?" on
'Diana'
. His narrative and concepts have evolved with his sound, and it results in some truly great moments.
Signs of Paolo's jolliness that we all loved on his previous albums are still very much alive on
Caustic Love
, but his fervour for raspy blues numbers and even a bit of psychedelia in places is a credit to his influences and own development as an artist. He manages to channel classic soul and rock, without it sounding like a tribute - and the last time we heard that done successfully was Amy Winehouse's
Back To Black
.
Basically, what we're trying to say is that Paolo Nutini is back and he's sounding better than ever. April 14 can't come soon enough.
Listen to Paolo Nutini's new single 'Scream (Funk Your Life Up)' below:
Click to see and add comments

5