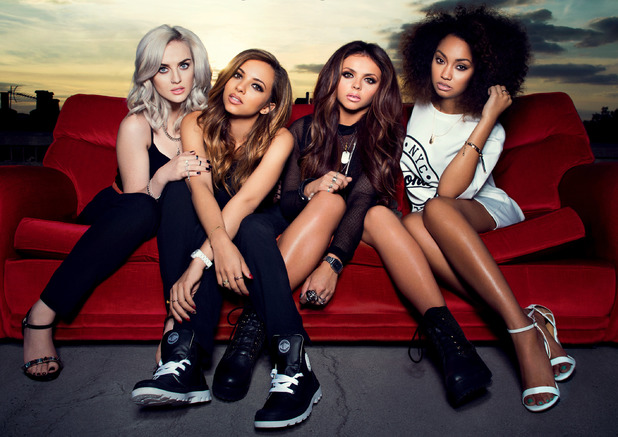 The tricky second album is the one most acts dread, especially when expectations have reached fever pitch.
Little Mix offered up a very good debut pop album in the form of
DNA
this time last year, which helped them break through to international adoration.
However, following months of "it's a more mature sound" and "it's more R&B than our first",
Digital Spy
has had the opportunity to give follow-up
Salute
roughly 23 full plays - and we've jotted down a few of our initial thoughts below.
'Salute'
If there's one thing we weren't expecting a Little Mix album to open with, it's a Blitzkrieg siren. Nevertheless, the surprising intro fades into an effortlessly sassy call for ladies around the world to join their army. Lashings of clicking beats, electronic squiggles and a prowling guitar make the chorus an instant ear-grabber and one we reckon Beyoncé wouldn't cock a snook at. We're serious.
'Move'
If there's one thing we love about Little Mix it's their guts to put out a forward-thinking lead single. 'Move' might not have clicked with everyone on first listen, but its infectious chest-pumping beats and carefree chorus are a good indication of the evolution they've made for their second collection.
Read More...
Click to see and add comments

55