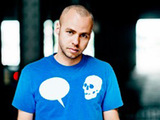 You may not be familiar with his name yet, but most will remember Marlon Roudette under the guise of hip-hop and dancehall duo
Mattafix
and their worldwide smash 'Big City Life'.
Since the pair split in 2010, Marlon was quickly put to work in the studio to record his solo debut, the results of which have already seen him top the charts in Germany for eight weeks.
With said LP due out early next year, we met up with him to get ourselves better acquainted.
There's a lot of hype around you as one of next year's big acts; how does that feel?
"Thanks! I've been lucky with the anonymity in the UK as it's allowed to get things rolling in Europe. That said, I'm sick of that now and want things to ignite over here!"
Your song 'New Age' was number one in Germany for eight weeks earlier this year...
"It's been completely mad over there for a few weeks now. I only went over recently and got a real sense of how much of a monster we'd released out there. I was mobbed on the street! Completely unbelievable."
Your previous band Mattafix parted ways last year; what happened?
"We did two albums and scored a big number one together, but we're now two very different people which became quite difficult to maintain. We've remained friends though, which is the most important thing. He even mixed a song for me recently - it's nice to end things positively."
Were you hoping for greater success in the UK with Mattafix?
"We had no expectations, but obviously it would have been nice! 'Big City Life' went to number one in eight countries and top 20 in the UK - we were too busy elsewhere to really think about it then. The only sad thing was that it was hard to explain to relatives and friends from home that we were achieving success elsewhere."
Your debut album is called Matter Fixed and the songs hint that the band's break-up wasn't easy; was it a difficult time?
"Musically, I didn't really feel like I was expressing myself properly in Mattafix. If it sounds like there's bad blood in any of the lyrics in my solo songs, it's from a romantic relationship rather than a professional one. That said, the album's not just a straight-up break-up album."
Did you ever consider packing it all in?
"It wasn't an easy decision for me to go solo as I've always preferred the behind-the-scenes stuff. I was writing songs by myself after Mattafix and the whole process became like a diary, so I thought I might as well put my name on it. It's nice to put only my ideas and my personality into the work for once. It feels like a relief."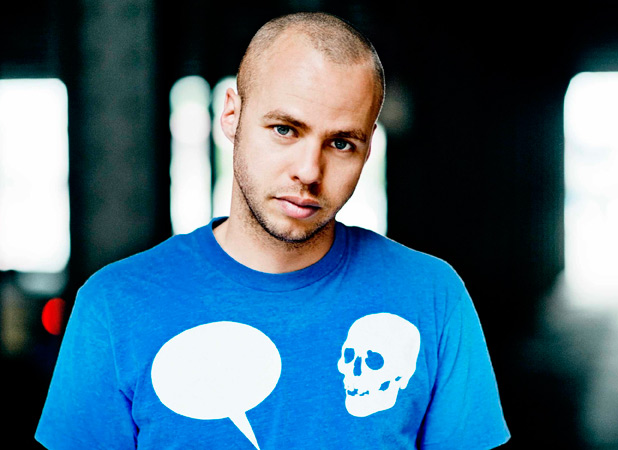 What does the rest of the album sound like?
"'Riding Home' is one of the more left-field songs on the album, but throughout I've tried to keep a balance between good beats, basslines and radio-friendly tunes."
Most people wouldn't admit to that...
"I know! Sometimes I think, 'What have I done? I'm selling out to the devils of pop!' It could be a lot worse though, and I'm still extremely happy with the final result. I've come to terms with the fact that I love hit records - it allows you to employ a team of people and perform around the world. It's even better when the songs aren't about bitches and bling."
You're very hands-on with your music, but are there any producers or artists you'd like to work with?
"I'm definitely a collaborator and love working with other people. Labrinth is a very talented producer and I'd love to work with James Blake - his whole album is genius. On this record I've worked with Jim Abbiss, who produced Adele's
21
album, and I'm always up for working with cool, polite and decent people. Artist-wise, I worked with Siobhan Donaghy who used to be in Sugababes, and she was amazing. Myself and Preetsh fell in love with her and we made some really unusual pop music. We're both still in touch with her - the last time we spoke she'd got herself a really good job."
Your dad is [producer] Cameron McVey (Sugababes, All Saints, Neneh Cherry); was he an influence on your career choice?
"I mostly grew up with my mum, but he definitely had an influence on me. Especially Neneh Cherry - she remained the same person even when she turned famous - from her I learnt to always be gracious and polite even when things get a bit mad. My uncle Eagle Eye Cherry was amazing to be around too - I was lucky to be surrounded by such incredible artists."
What would you be doing if music hadn't worked out for you?
"It would have to be something creative. I studied film and photography and I got a job on
Pirates of the Caribbean
when I was 19, and it was an area that I really wanted to get into. Being creative has always been a bit of an addiction for me."
Marlon Roudette's new EP 'Riding Home' is out now. Watch the music video for the title track below: