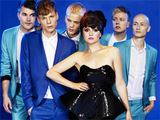 After
Alphabeat
disappeared following the release of 2010's
The Beat Is...
, we'll admit that we feared the worst.
On the contrary, the band have been hard at work in the studio working independently on album number three, which is due out later this year.
Having put out buzz track 'Vacation' online earlier this week, we phoned up Anders SG to find out what else we can expect from the group in 2012.
Hello Anders SG! What were you up to just before we called?
"I'm just hanging out in Copenhagen at the moment. I'm about to meet Stine and do some interviews together for radio stations."
So lots of interviews then.
"Yes, definitely. It's a difficult stage at the moment because we've been working on the new album for so long. It's that transition between that and presenting the new stuff to people."
We guess it's even harder as you're promoting entirely by yourselves now?
"It's much harder! We're not expecting our new song to go to number one or anything, we just want our fans everywhere to hear this new track."
The track has caused quite a stir on Twitter...
"It's had a great response which we're really pleased about. It's funny - "hype" is a very UK thing. Online hype doesn't happen in Denmark - they play songs on the radio and if people like it then they buy it and go to a gig."
Just like old times?
"Exactly! It's very old fashioned - it's not very exciting. Put it this way, we wouldn't mind having a label to put our music out around the world."
Are you looking for a new record deal at the moment?
"Absolutely. Hopefully someone [at a label] will listen to this new song and sign us. A deal would be nice, but it's not the end of the world if it doesn't happen. We can still have a good career in Denmark."
Were you disappointed with the response to your last album, The Beat Is...?
"I don't know really. I think the success of the first affected the second. You couldn't help but compare the two. We were still pleased that a Danish band was charting in the UK! We weren't particularly sad about any of it."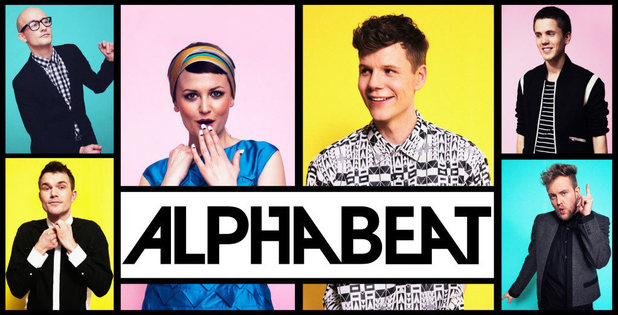 What was it like touring with Lady GaGa for the album?
"It was a huge experience - there were a lot of gigs with 20,000 people a night! To walk out and play to them for 20 minutes took us out of our comfort zone. We had to work hard to entertain people at those gigs."
Did you get to speak to GaGa at all?
"One time she came into our dressing room in some sort of kimono thing and she said hi to everyone but me. Worse is that Rasmus was in the toilet at the time and he wanted to meet her the most! I felt like I was slowly crawling into a corner - we were all a bit starstruck. She was very nice, she kissed Stine on the cheek very gently and gave us a nice bottle of champagne."
What have you been up to since then?
The last 12 months have been great. We've been working on the album at a leisurely pace which has given us time to be 100% happy with everything. It's been very relaxed - I haven't shaved for ages."
How long have you let your beard grow?
"I can't grow it! I get that really nasty look with bits of hair everywhere. That sounds really gross, I'm sorry."
'Vacation' sounds a lot more like the sound of your first album...
"We didn't want our new material to sound like the second album - we wanted to rediscover our instruments and become more of a live band again. We found the second album very difficult on stage because we weren't used to that method of playing. It was a huge task for us at the time. The new sound is back to that old school piano, bass guitar and drums, but a bit more synthetic. We've brought back that fun element."
What does the rest of the new album sound like?
"'Vacation' is the most instant of what we've done so far. We've finished about half the record but we have a good picture of what it will sound like. The songs have bigger, '70s disco influences. There's some very Kool & The Gang stuff on there. That's about as much as I can say right now."
'Vacation' is available to download now. Listen to the track below: