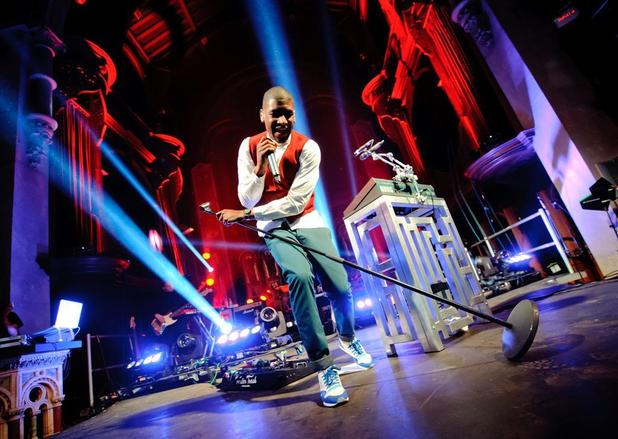 There may have been an 18-month gap between
Labrinth
's debut single 'Let The Sun Shine' and his debut album, but having listened to the results on
Electronic Earth
, it was certainly worth the extended wait.
With the LP still riding high in the charts,
Digital Spy
met up with Labrinth ahead of his set for the Eristoff Forest Party at this year's Snowbombing Festival to find out what he's planning next.
Congratulations on the success of Electronic Earth. You must be pleased?
"Definitely! It's been a very healthy growth since my first single. I'm putting out such a wide variety of music that I don't expect everyone to get on board straight away. Honestly, I expected it to chart lower. The amount of music styles on there and to expect people to digest it all is a bit of a weird one, but to go to number two is insane."
Nicki Minaj got to number one. Have you heard the album?
"I haven't, but I've heard it's half hip-hop and half pop, which is kind of weird."
Did you read any reviews of your album? The response was very mixed...
"I heard they were mixed. The thing is, if you read reviews, you only focus on the negative parts and ignore the positives. You have to do what's right for you and not worry about pleasing everybody else. It's my first album and I didn't expect it to be perfect, but as I do this process again and again it should get easier and people will see more of me. It's a very unforgiving industry - I've seen how it works!"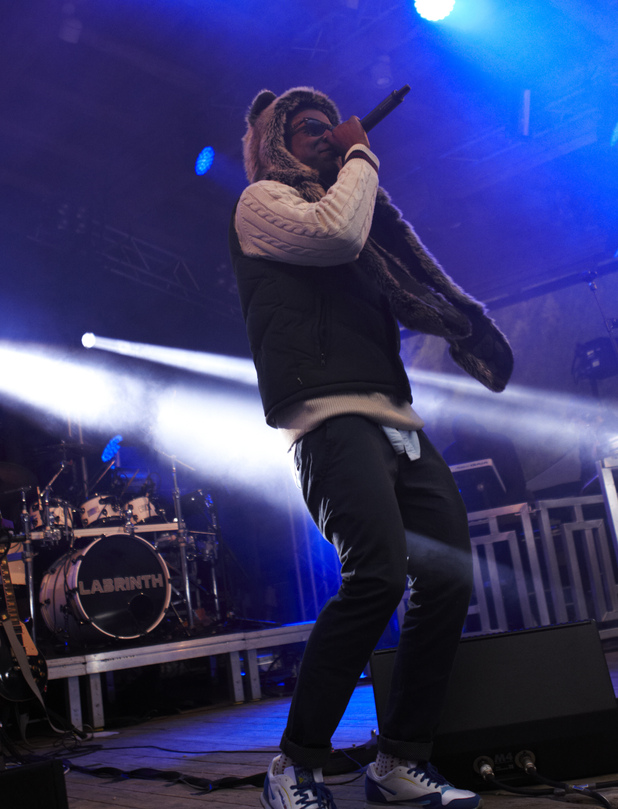 Have you decided on the next single yet?
"I'm not sure if I'm allowed to say! It
might
be about someone expressing themselves, if you catch my drift?"
Good news! There are a lot of single-worthy songs on the record.
"We've had real trouble at the label deciding which order to put everything out. It's easier now the album is out, but we still want to get it right. Hopefully we get to release all the ones we want at some point."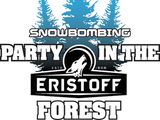 May we suggest a triple A-side of 'Treatment', 'Climb On Board' and 'Sundown'?
"Yes! I love that - I'm going to work on making that happen. I want to release about eight songs from this record."
Usher recently said that you two are working on a song for his new album. How is it sounding?
"We had a session about two weeks ago. It was great - we spent two days in the studio and now I'm just finishing the stuff off for him. It's Usher, man - I mean that's amazing! To have that going on is incredible. Things are looking up at the moment - a number two album, Usher collab and call from Busta Rhymes!"
We heard Alicia Keys has also been in touch...
"I got a call from her a few weeks ago. We've had a chat about doing something very soon. Hopefully it will all kick off in a few weeks!"
Labrinth's debut album Electronic Earth is out now.
Watch the music video for 'Last Time' below: