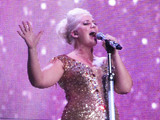 This week should have been a highlight of the Steps reunion. The group were due to headline the
PWL Hit Factory concert in Hyde Park
, but bad weather meant that it was not to be.
That doesn't take the shine off a successful comeback though. After an emotional reality show return, Steps
topped the album charts
with a new best-of and sold out a
UK arena tour
.
In her new book
All of Me
, singer
Claire Richards
talks about the good times and the bad, Elvis Presley and Peter Andre.
Digital Spy
got on the phone to ask her all about it.
Why did you decide to write such a personal and intimate book?
"I think it was a chance for me to put my side of the story across and set the record straight on a few things. With the regards to the whole weight situation, making
Slave to Food
last year was a real eye-opener for me and it seemed to touch so many people. I thought that writing the story would appeal to appeal who are in the same position as me, and maybe I could help them along the way."
Your body image problems only started after the Steps audition when they told you to lose weight - does that highlight a major problem in the industry?
"Yeah, if I was going for a job in a bank and I was interviewed and asked to lose weight it's just not acceptable in that sort of situation, so the fact that it is in the music or film or TV industry - it's quite an important thing to highlight. Nobody should be able to tell anybody to lose weight unless they're a doctor and your health is in jeopardy."
Are people, especially online, too quick to insult people and be rude without realising there's a human on the end of their abuse?
"A lot of that goes on and I used to let it bother me an awful lot more than I do now. Every now and then, someone says something that touches a nerve, but I like to think that it says more about their insecurities and their life that they feel the need to insult and abuse other people to make themselves feel better. There's no point in me worrying about somebody who lives a million miles away from me typing something into their computer."
Do you look back at Steps fondly now or was it ruined by the falling out and your personal problems?
"I definitely have got positive memories of that time, unfortunately maybe not as many as I should have! But it all comes with growing up and the process of becoming a person that you hopefully want to be one day. There are parts of that time that I wish I'd made more of and enjoyed more, but unfortunately we can't go back."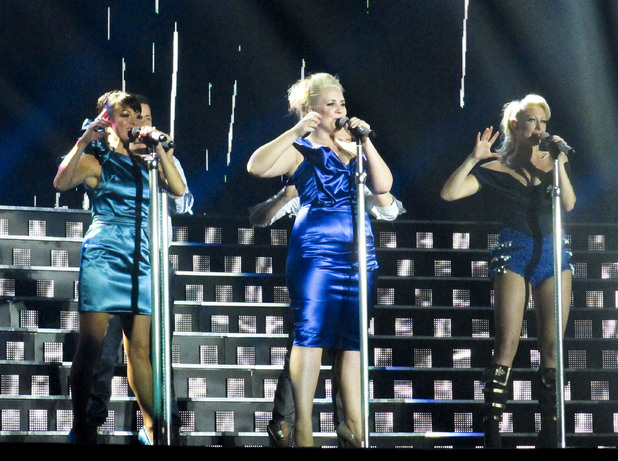 The reunion show looked very raw at times, how's it actually been being back in Steps? More fun than before?
"Oh yeah, definitely. Obviously the first few times filming together and the first meal and stuff it wasn't that great, it was a bit upsetting. But we're really enjoying ourselves at the moment. We're five quite strong personalities who all have an opinion and we're never all going to agree on everything all of the time, but that's life. We have a good laugh together and we're really enjoying it. So far it's been brilliant."
Are you thinking about new material?
"I don't know actually. We've not talked about it really as a band. I think the issue of new music for us is a bit of a weird one really because I think we'd like to but we're not sure where we would fit and what exactly we would do. And I'm not quite sure that all of us want to be prancing around in the funny-looking outfits. We're all getting on a bit! It's how we would do it and what we would do."
Will there be more shows?
"I don't know. We'd like to continue. We're still talking about doing this Christmas album. We'll have to hurry up if we're going to do it because those things have to be finished quite early on. We're hoping to do that, which is something I've always wanted to do. And we've got the DVD release in October. There's things happening and I don't think any of us want it to stop again, but where exactly we go and what we do is the question."
You say you felt a connection with Elvis because you were born on the day he died - do you still feel that?
"I do, and I know a lot of people think I'm mad because of it. People argue as well because he died on the 16th [August] and I was born on the 17th, but my theory behind it is I was born at half past one in the morning here, so in America it was still the 16th, that's my reasoning! I don't know, there's something. It's something I like to think about because it gives me confidence."
You also had a kiss from Peter Andre back when you were in the band TSD - would he have been better off whisking you off into the sunset?
"Oh, goodness me! No, I think it probably would have been a complete disaster. I was very, very young and obviously had a real schoolgirl crush and lovely as Pete is I'm very happy with my husband now. It's funny to imagine how my life would have been had he been interested in my, but I should be thankful to him that he wasn't!"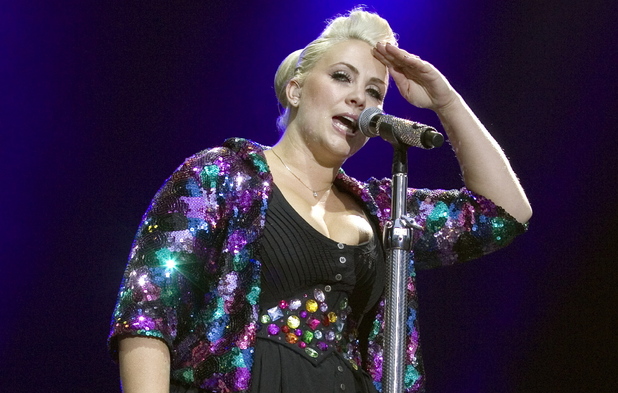 A lot of groups like S Club and Atomic Kitten are talking about doing comebacks - is it a good way to get closure?
"It's obviously a very delicate process. We never knew what was going to happen with us. It was the anniversary of our split and the record company were releasing the [best-of] album. It was good for us to be able to almost rewrite the ending. I think it all does depend on the reasons behind getting back together. I think we've been so lucky that there's still a lot of fondness for us. I do think a lot of that is because when we ended we were still at the top of our game. No-one really had any memories of us starting to go down... and I will take credit for that!"
You say that Popstar to Opera Star gave you confidence to sing again. Would you ever consider being a judge on something like The Voice UK?
"I think so. I think it's nice to have somebody who's been through the industry and been through the mill and understands both sides of it and is quite grounded and level-headed about the whole thing at the end of it. I don't really consider myself to be a popstar. I enjoy singing, I enjoy my work but I don't really have all the bells and whistles around me that come with being a very current popstar."
You seemed thrilled about Steps being on Top of the Pops - is it a shame that it's not around and should it come back?
"I do think it's a shame that it's not around anymore. I grew up on
Top of the Pops
and I loved it, I used to watch it every week. But I don't know if it would be the same. If it hadn't gone off air, I don't know if it would ever be the same again. It was a special programme, but the world we live in is so different now. Everything is digital and online and I'm not quite sure it'd ever be the same. But it's a shame there's no show like that anymore for people to grow up with."
You seem really happy with your personal life at the moment - are you still bothered about singing and performing for people?
"I am bothered about it, I do love it and I think the last year has proved to me how much I do love it and how much I miss it."
All of Me by Claire Richards is published by Pan Macmillan and out now.