3
Music Interview
Jessie Ware interview: 'I'd work with David Guetta, Calvin Harris'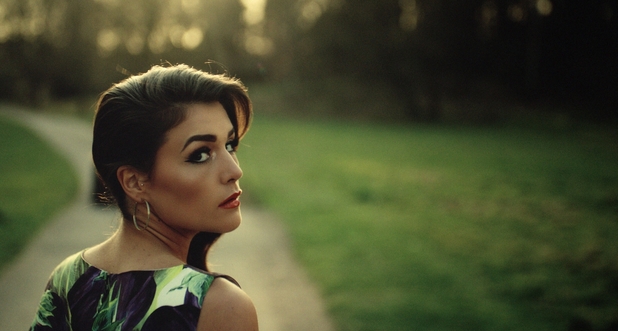 The leap from guest feature singer to fully-fledged popstar doesn't often make for the smoothest of transitions, but one artist who is doing the job remarkably well is
Jessie Ware
.
After guesting on a number of one-off dance and dubstep cuts, she was promptly put to work on her debut album
Devotion
, which is out next week (August 20).
Digital Spy
caught up with the rising star to find out more about the record, her love of hip-hop and, of course, David Guetta.
Hello Jessie. How is your week going thus far?
"I've been so, so busy this week! We've done loads of acoustic sessions which has been great fun. I had some issues with my voice a while back so I've had to be really boring and take care of it."
Your album Devotion is out next week. Have the nerves crept in yet?
"Maybe they should have but I feel strangely calm about it. I'm really proud of it - I don't how well it's going to do but I'm really glad I got to do it. At the moment I don't have time to let its actual release sink in, but the whole thing is very exciting regardless. I can be a bit neurotic and I'm a worrier, so I have to keep telling myself to enjoy the whole experience."
You've been touring like mad since March this year; are you pleased with the feedback?
"That's about the time I brought out the single 'Running' and it's been pretty busy since then. It's all about building awareness as a lot of people don't know who I am yet. I played a Bacardi party recently which was really easy because everyone was so pissed they would have cheered at anything! I also supported Paloma Faith which was such an honour. The audience were lovely! We've chosen festivals carefully because I think a lot of people were expecting me to be more dancey than I am. Generally it's all been positive but I love being in the position of needing to win people over."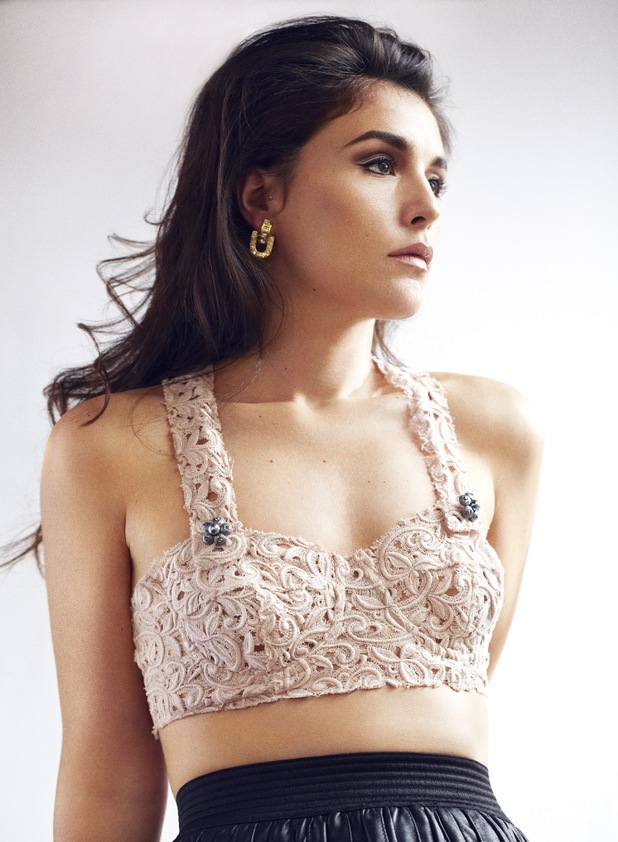 Is it annoying that people are expecting you to bring out a dance record?
"It's where I got introduced so I can see why people would make that assumption. I'm so glad I did dance first, it was the best experience and I want to keep featuring on those types of songs. I love dancing!"
You've put out three singles so far - 'Running', '110%' and 'Wildest Moments'; do you feel they summarise the album well?
"I think so. There's the light-hearted, upbeat '110%', there's the over-the-top ballad on 'Running' and a big love song for 'Wildest Moments'. It kind of represents the emotional highs and lows of the album."
'110%' is about dancing on your own; are you a fan of Robyn's 'Dancing On My Own'?
"YES! Such a huge fan of that song and Robyn. I love the drama and sentiment of that track. It's brilliant. Those happy/sad songs are always my favourites. If I make a song where I'm happy, I sound completely mad - I think my voice is better-suited for sadder songs."
There's a lot of soul and hip-hop influences on the record. Is that the sort of music you listen to day-to-day?
"I grew up listening to hip-hop and my producer Dave [Okumu] was more into soul. It's the kind of music I loved watching on MTV Bass. I love Nas, and I wanted to put as much hip-hop on the album as I could get away with."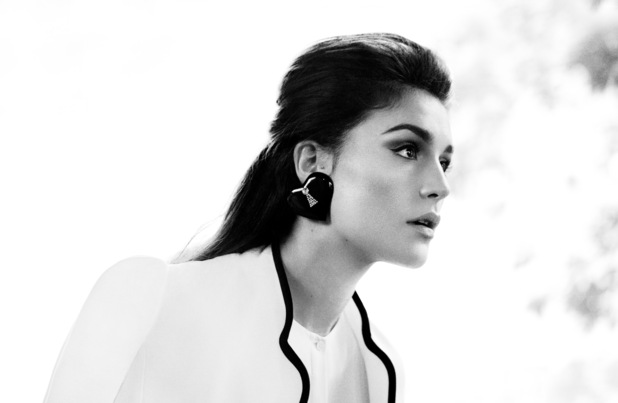 Some of the record, particularly 'No To Love' and 'Sweet Talk' sounds very Sade...
"Wow, thank you! I love her so much so that's a huge compliment."
Some of the songs feature male backing vocals; were there any other artists you wanted to work with on the LP?
"The rapping and backing vocals were all done by Dave my producer. He has the most beautiful voice and it made it feel like it was our project. 'No To Love' is very repetitive and almost has a hip-hop style loop. We were deciding whether I could get away with putting a rapper on it, but in the end we went with Dave. He's never rapped before but I think it's brilliant! It's classy."
Who else were you considering?
"I think what Plan B is doing at the moment is pretty amazing. Not many people can move between soul singer and hard rapper. He's very creative. I also love A$AP Rocky at the moment, but I'm obsessed with Nas's new album. It's so good. I mean it's
so
good. It's f**king wicked! It's like you're listening to him in the '90s again."
You have some brilliant remixes of your singles. Would you ever be up for a more mainstream remix by Calvin Harris or similar?
"Yeah, and David Guetta! There's something about his songs that are so catchy. I love the Sia one! Never say never. His remix of Florence's song is wicked. I would say it's a guilty pleasure, but I'm not especially ashamed!"
Jessie Ware releases Devotion on August 20. The single 'Wildest Moments' is out now. Watch the official music video below: