Music News
DS Top 50 Singles of 2008: #30-21
We've already unveiled
#50-41
and
#40-31
, so now we're moving into the elite 30 of
DS
's Top 50 Singles of 2008. Today's cluster of chart-busters includes a song about a lazy sod who doesn't do the washing up, a song about a girl who kissed another girl but isn't a lesbian, and a song about... erm... "putting it in". Who says there's no variety in the charts anymore?
---

30. Britney Spears: 'Piece of Me'
Released:
January
UK chart peak:
#2
It may be a year old now, but the standout track from Britney's
Blackout
album is still a thrilling listen, boasting futuristic production, jawdropping lyrics and beats that sound a bit like a robot schlepping up a snowy hillside.
[NL]
---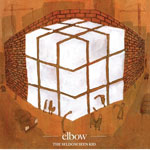 29. Elbow: 'Grounds For Divorce'
Released:
March
UK chart peak:
#19
The Manc veterans ruined the notion that the Mercury Prize always gets it wrong when they trousered this year's £20k prize money. This powerful, crunching and cathartic rock number was as good as anything from their winning LP,
The Seldom Seen Kid
.
[AF]
---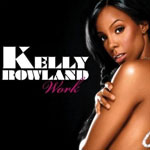 28. Kelly Rowland: 'Work'
Released:
January
UK chart peak:
#4
Kelly Rowland instructed us to "put it in" on this filthy club banger, which became even more infectious once the Freemasons had given it a liberal sprinkling of their magic remix dust. Heaven knows what Beyoncé made of it.
[NL]
---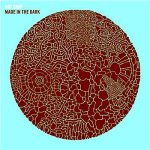 27. Hot Chip: 'Ready For The Floor'
Released:
January
UK chart peak:
#6
Not content with providing 2006's best electropop offering, 'Over And Over', Hot Chip returned in 2008 with another terrific mixture of swirling beats and grinding bass. With a ridiculously catchy chorus to boot, 'Ready To The Floor' showed the group at their very best.
[DB]
---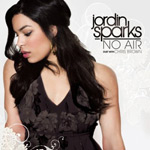 26. Jordin Sparks ft. Chris Brown: 'No Air'
Released:
July
UK chart peak:
#3
There have been some great R&B duets over the years - think Brandy and Monica, Mariah and Boyz II Men. Thankfully, Jordin and Chris had the silky smooth vocals and emotional conviction to live up to their predecessors' high standards.
[DB]
---

25. Katy Perry: 'I Kissed A Girl'
Released:
September
UK chart peak:
#1
The title alone was enough to get it noticed, but 'I Kissed A Girl' became a worldwide smash thanks to some fairly lethal pop hooks from Max Martin and Cathy Dennis. Sadly, its novelty factor soon grew tiresome and it's far from the best Katy Perry has to offer.
[DB]
---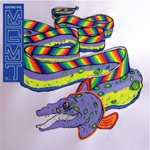 24. MGMT: 'Electric Feel'
Released:
June
UK chart peak:
#22
Andrew VanWyngarden and Ben Goldwasser tackled '80s funk with plenty of gusto on this hip-shaking psychedelic number. The "shock me like an electric eel" chorus provided the best - and most unusual - festival singalong of the summer.
[AF]
---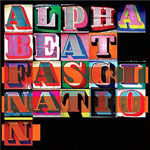 23. Alphabeat: 'Fascination'
Released:
March
UK chart peak:
#6
Remember the time you were going down a
really
steep hill on your mountain bike and you weren't sure whether you could stop? That's what listening to the breakthrough hit from Danish pop combo Alphabeat felt like. Well, sort of.
[NL]
---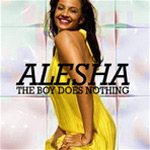 22. Alesha Dixon: 'The Boy Does Nothing'
Released:
November
UK chart peak:
#5
Bouncing back from losing her record deal in 2006, Dixon used her
Strictly
victory to return to what she does best – making gigantic pop tunes. The only hit this year about doing the housework, its salsa-infused beats were impossible not to shake your hips to.
[AF]
---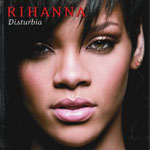 21. Rihanna: 'Disturbia'
Released:
September
UK chart peak:
#3
With its haunting melody and pounding beats, 'Disturbia' offered a darker perspective on life in the spotlight. Despite being the umpteenth release from her
Good Girl Gone Bad
album, this somehow turned out to be one of Rihanna's best singles.
[DB]
---
Selections and commentary by David Balls, Alex Fletcher and Nick Levine
> Click here for DS Top 50 Singles of 2008: #40-31