Hurrah! Having recapped
#50-41
,
#40-31
and
#30-21
, we've now reached the penultimate stage of our Top 50 Singles of 2008 countdown. Today's bevy of pop gems includes the song that made Adele a star, the song that made Britney sound confident again, and - perhaps most impressively of all - the song that made Keane sound sexy.
---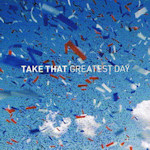 20. Take That: 'Greatest Day'
Released:
November
UK chart peak:
#1
The comeback kids showed once again that keeping it simple can be the best approach to pop songwriting. Following on from 'Patience' and 'Rule The World', this was a classic Gary Barlow anthem that should prove a highlight on next year's stadium tour.
[AF]
---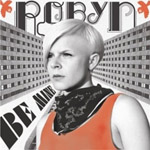 19. Robyn: 'Be Mine'
Released:
January
UK chart peak:
#10
Robyn lived up to her billing as the "killingest popstar on the planet" with 'Be Mine', a tale of unrequited love wrapped in pristine electropop packaging. It was three years old when it finally hit the UK charts, but her beats were so sharp you'd never have guessed.
[NL]
---

18. Coldplay: 'Viva La Vida'
Released:
June
UK chart peak:
#1
Joe Satriani may claim he wrote it, but for now we'll credit Coldplay with this iPod-advertising anthem. The lyrics about "Jerusalem bells" were as oblique as ever, but the "woah-oh-oh-woah" crescendo and cacophony of strings was Coldplay at their towering best.
[AF]
---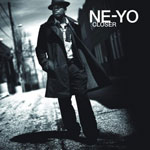 17. Ne-Yo: 'Closer'
Released:
June
UK chart peak:
#1
With its dancefloor-friendly beats, 'Closer' made a welcome change from Ne-Yo's usual ballads. Although its Europop-meets-US R&B formula has now been rinsed of originality, it should be credited with creating a fresh sound that got us all bopping this summer.
[DB]
---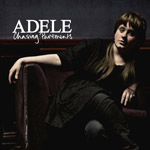 16. Adele: 'Chasing Pavements'
Released:
January
UK chart peak:
#2
The straight-talking Londoner justified the hype, and very nearly reached number one, with this gorgeously-crafted slice of what she calls "heartbroken soul". Even Simon Cowell thinks it's a great song, you know.
[NL]
---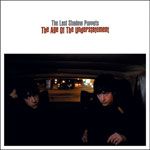 15. LSP: 'The Age of the Understatement'
Released:
April
UK chart peak:
#9
Alex Turner disproved the theory that all musical side projects are purely for vanity purposes with this Spaghetti Western-infused stomp. As good as anything from the Arctic Monkeys' second album, this was Bacharach-style pop for the skinny jeans generation.
[AF]
---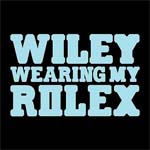 14. Wiley: 'Wearing My Rolex'
Released:
June
UK chart peak:
#2
Grime-tastic Londoner Wiley was hovering on the outskirts of the mainstream until he unleashed with this urban club-pop gem. A dab of electro and a DSK sample worked well in his favour as 'Wearing My Rolex' earns a coveted place inside our Top 15.
[DB]
---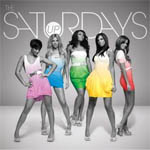 13. The Saturdays: 'Up'
Released:
October
UK chart peak:
#5
Their Yazoo-sampling debut was pretty good, but The Saturdays achieved pop perfection with their euphoric second single, which featured sirens, a neat use of the word "intersection" and a chorus that still wasn't boring the 68th time you heard it.
[NL]
---

12. Keane: 'Spiralling'
Released:
August
UK chart peak:
#23
From the opening "Booooh!" it was clear that Keane had morphed from a slightly dull soft rock outfit to something more interesting. Sounding very 21st century glam with its driving synths and shiny production, 'Spiralling' is the band's finest moment yet.
[DB]
---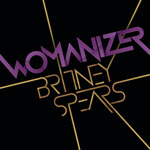 11. Britney Spears: 'Womanizer'
Released:
November
UK chart peak:
#3
"Boy don't try and front, I-I know jus-just what you want" Britney declared on this thundering pop offering. This was the sound of Britney coming through the worst of her problems and regaining the confidence of an era-defining popstar.
[DB]
---
Selections and commentary by David Balls, Alex Fletcher and Nick Levine
> Click here for DS Top 50 Singles of 2008: #30-21