Music News
DS Top 50 Singles of 2008: #10-1
And about time too! We've counted down
#50-41
,
#40-31
,
#30-21
and
#20-11
, so now it's time to unveil our top ten singles of the year. Seven of these tracks were number one hits, five of them have been nominated for a Grammy, and every single one of them has a chorus that sticks in your head like a cheap put-down from the boss. If you hear half of these at your New Year's Eve party tonight, you'll be well on your way to having a cracking time.
---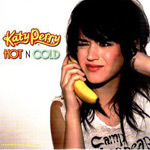 10. Katy Perry: 'Hot N Cold'
Released:
November
UK chart peak:
#4
'I Kissed A Girl' may have given her a semi-controversial worldwide smash, but Katy Perry's follow-up single was... whisper it... the better song. The so-obvious-they're-almost-ridiculous lyrics leant themselves to a dance routine even a toddler could pull off.
[NL]
---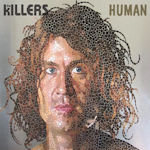 9. The Killers: 'Human'
Released:
November
UK chart peak:
#3
"Are we human, or are we dancer?" was probably the most debated song lyric of 2008, but it was The Killers' return to the crisp synth-pop of their debut which really got us excited. Sounding like a Las Vegas Pet Shop Boys, 'Human' was cooler than an Eskimo in a freezer.
[AF]
---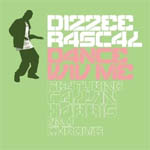 8. Dizzee Rascal ft. Calvin Harris: 'Dance Wiv Me'
Released:
July
UK chart peak:
#1
Finally achieving the commercial success to match his critical acclaim, Dizzee found an unlikely buddy in '80s-obsessed dance star Calvin Harris. Ludicrously funky, this was the surprise dancefloor smash of the summer.
[AF]
---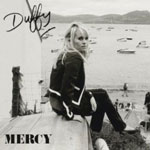 7. Duffy: 'Mercy'
Released:
February
UK chart peak:
#1
Duffy hogged the top spot for five weeks with this infectious Northern Soul pastiche, becoming one of 2008's biggest breakthrough stars in the process. Singing it was like "having sex every day" she later admitted - luckily for us, listening was almost as good.
[NL]
---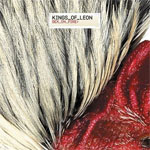 6. Kings of Leon: 'Sex on Fire'
Released:
September
UK chart peak:
#1
Their
Only By The Night
LP may have been weighed down by a clear case of U2-itus, but this track was a reminder of Kings Of Leon's filthy grot 'n' roll roots. Oddly enough, this testosterone-fuelled romp is the only track in our top 50 about making love in a motor car.
[AF]
---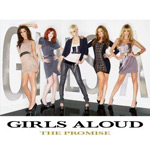 5. Girls Aloud: 'The Promise'
Released:
October
UK chart peak:
#1
It's no 'Biology', but 'The Promise' neatly mixed the prevailing trend for all things 60s with the usual
Girls Aloud
magic to produce a proper stonker. Clearly benefiting from Cheryl's
X Factor
gig, it went on to give the girls their fourth number one – and quite right too.
[DB]
---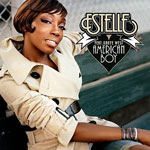 4. Estelle ft. Kanye West: 'American Boy'
Released:
March
UK chart peak:
#1
It's always nice when home-grown talent gains recognition in the US - and it's even nicer when the tune happens to be so ruddy good! The sultry disco-pop of 'American Boy' became one of the year's best selling singles, earning Estelle a Grammy nod in the process.
[DB]
---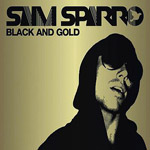 3. Sam Sparro: 'Black and Gold'
Released:
March
UK chart peak:
#2
Aussie newcomer Sam Sparro really knows how to make an entrance. Adopting an "existential" theme for his debut single, he turned in a song that was classy, soulful and hypnotically catchy - in short, something of a modern classic.
[DB]
---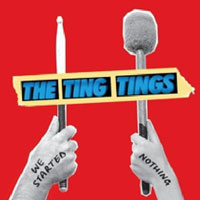 2. Ting Tings: 'That's Not My Name'
Released:
May
UK chart peak:
#1
Jules De Martino and Katie White went from indie obscurity to the UK's hottest new group with this irrepressible pop nugget, a perfect blend of 'Hey Mickey', indie disco and lots of gobby attitude. Altogether now:
"They call me hell, they call me Sta-cey..."
[AF]
---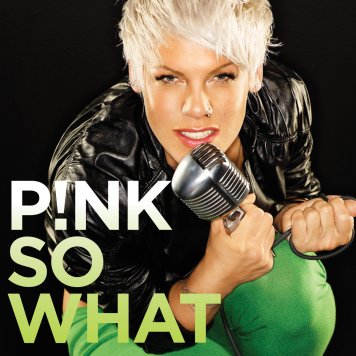 1. Pink: 'So What'
Released:
September
UK chart peak:
#1
A break-up song with balls, a pop tune with a stonking great chorus, an excuse to get drunk and chant "na na na na na na na", the inspiration for a genuinely funny pop video and a worldwide smash to boot. Nice when the best thing is also the most popular, isn't it?
[NL]
---
Selections and commentary by David Balls, Alex Fletcher and Nick Levine