10
Music News
DS Top 50 Singles of 2009: #40-31
Well, we're guessing you've already rated and slated our
first ten
singles of the year -
Bloody Dolly Rockers, what are DS on?!
- so we'd better serve up another batch for your critical mastication. Today we've got songs about love, dancing, relationship woes, feeling like a fish out of water, the trouble with modern society... and one that features the line "ten million spoons coming after me". (And very good it is too.)
---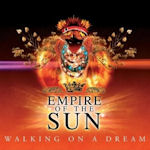 40. Empire Of The Sun: 'Walking On A Dream'
Released:
February and October
UK chart peak:
64
Forget the daft headwear and crazy videos, this tune showed why Empire Of The Sun are so popular with the trendy set. All soaring falsetto and understated, wavey grooves, it's so good they had to release it twice!
[MN]
---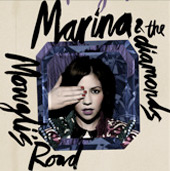 39. 'Marina and the Diamonds: 'Mowgli's Road'
Released:
November
UK chart peak:
DNC
Tipped
to make it big in 2010, Marina gave us a previous of forthcoming attractions with this catchy/unsettling pop gem. Boasting the best vocal quirks since Lene Lovich and a middle 8 of weird animal noises, 'Mowgli's Road' is equal parts barmy and brill.
[MN]
---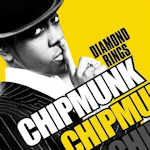 38. Chipmunk: 'Diamond Rings'
Released:
July
UK chart peak:
#6
Chipmunk stunned us by beating Kanye and Eminem to the Best Hip-Hop gong at the MOBOs, but this breakthrough hit went some way to explaining why. Oozing carefree cool, 'Diamond Rings' was a delightful slice of ska-infused pop and a perfect summer tune.
[AF]
---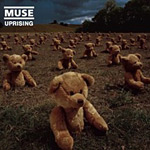 37. Muse: 'Uprising'
Released:
September
UK chart peak:
#9
Tardis sound effects? A Goldfrapp-style funky guitar strut? Apocalyptic lyrics? Yes, it could only mean one thing! Matt Bellamy's band of bombastic rockers were back and sounding even more humongous than ever!
[AF]
---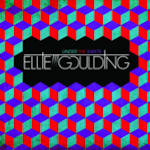 36. Ellie Goulding: 'Under The Sheets'
Released:
November
UK chart peak:
#53
It's that one who was in the paper and Dad saw her on
Later
and she won that funny Brit like Florence Wotsit, didn't she? She's meant to be OK, but I've not heard the music yet. Well, you should, because 'Under The Sheets' justified, ooh, at least 75% of the buzz.
[NL]
---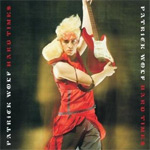 35. Patrick Wolf: 'Hard Times'
Released:
July
UK chart peak:
DNC
In cynical times, nothing warms the cockles like a heartfelt protest song. Better still, Wolf encased his swipe at mediocrity in a swooping, string-heavy anthem that found his musical trousers
finally
catching up with his formidable mouth.
[MN]
---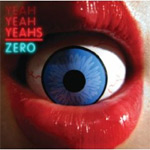 34. Yeah Yeah Yeahs: 'Zero'
Released:
April
UK chart peak:
49
LP#2 may have been a slight mis-step, but Kas and the boys roared back with this disco-rocking comeback smash - and the album was a cracker too. Get my leather on? Whatever you say, Ms O!
[MN]
---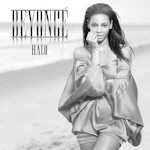 33. Beyoncé: 'Halo'
Released:
April
UK chart peak:
#4
Penned by Ryan 'Bleeding Love' Tedder, 'Halo' was nearly handed to Leona after "miscommunication" with B's team. Thank the pop Gods it wasn't! With its powerful vocal performance and muscular production, it turned out to be one of her most compelling ballads yet.
[DB]
---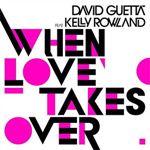 32. David Guetta: 'When Love Takes Over'
Released:
June
UK chart peak:
#1
David Guetta teamed up with a host of A-Listers for his
One Love
album, but 'When Love Takes Over' was the undoubted highlight. Combining arms-in-the-air beats with Kelly Rowland's lush, anthemic vocals, it got the summer club season off to a
super bien
start.
[DB]
---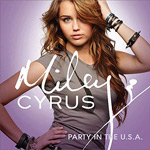 31. Miley Cyrus: 'Party In The USA'
Released:
March
UK chart peak:
#11
Leave your sneers at the door. This 'Party' saw She's-Just-Being-Miley teaming up with Dr Luke for an absolute tune. Britters and Jigga namechecks? Oh yes! Rhyming "stiletto" with "memo"? Why not! A chorus to turn GaGa the colour of her Kermit outfit?
Very
almost.
[NL]
---
Selections and commentary by David Balls, Alex Fletcher, Nick Levine and Mayer Nissim