45
Music News
DS Top 50 Singles of 2009: #10-1
We've counted down
#50-41
,
#40-31
,
#30-21
and
#20-11
, so now it's time for our top ten pop stonkers of 2009. We won't spoil the surprise too much before you read on, but what we will say is that this list has turned out a bit like Catherine Tate during her Christmas chatshow appearances – 30% GaGa. (Actually, Caz was closer to 40% most of the time, but you know what we're getting at.)
---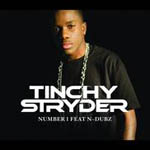 10. Tinchy Stryder ft. N-Dubz: 'Number 1'
Released:
April
UK chart peak:
#1
Some sniped that he sacrificed his grime roots for chart success, but there's no denying that Tinchy makes a smashing popstar. The biggest of his four hits, 'Number 1' was a winning combination of Euro synths, easy rhymes and a generous helping of Dappy!
[DB]
---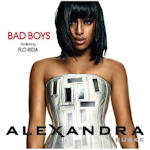 9. Alexandra Burke: 'Bad Boys'
Released:
October
UK chart peak:
#1
Listen 1:
"Thank God Simon it's not a ballad... and what a chorus!"
Listen 2:
"Actually, the whole thing's bloody brilliant."
Listen 3:
"Burkey had better nail this on X Factor..."
Listen 4:
"Did Flo just call her Alexander?"
Listen 5:
"Oh who gives a... ooh-way, ooh-wah!"
[NL]
---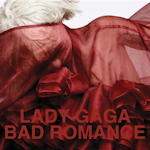 8. Lady GaGa: 'Bad Romance'
Released:
November
UK chart peak:
#1
On which the popstar of the year didn't so much walk a fine line between ridiculous and brilliant as dance all over it chanting "Nernernernerner, look what I can do!" You know, we still haven't
quite
managed to memorise that "Rara-ah-ah-ah" vocal hook...
[NL]
---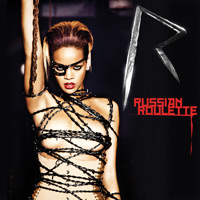 7. Rihanna: 'Russian Roulette'
Released:
November
UK chart peak:
#2
Beginning with an eerie guitar riff and ending with a gunshot, and packing more nervous energy than an NHS Stop Smoking meeting into the middle, 'Russian Roulette' was 2009's most startling comeback track. "Little Miss Sunshine"? Not any more.
[NL]
---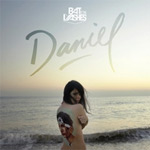 6. Bat For Lashes: 'Daniel'
Released:
April
UK chart peak:
#36
Natasha Khan scored her first radio hit with this ethereal pop beauty, which floated into our minds like a wonderful half-remembered dream. Would you believe us if we told you it was about the boy from
Karate Kid
? Well, at least
partly
.
[MN]
---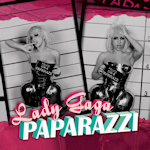 5. Lady GaGa: 'Paparazzi'
Released:
July
UK chart peak:
#4
After her club-friendly assault on the charts with 'Just Dance' and 'Poker Face', GaGa showed she was no one-trick pony with this smart, zeitgeisty midtempo track. Suddenly those popstar-as-artist promises didn't seem quite so silly.
[MN]
---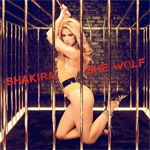 4. Shakira: 'She Wolf'
Released:
September
UK chart peak:
#4
Saucier than a year's subscription to
Nuts
magazine and madder than one of Jedward's
X Factor
performances, Shakira's first single in two-and-a-half-years was an absolute hoot. Oh, and the video proved she still had the best bendy dance moves in pop.
[AF]
---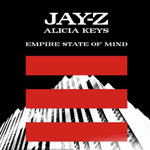 3. Jay-Z ft. Alicia Keys: 'Empire State Of Mind'
Released:
November
UK chart peak:
#2
Post-Glastonbury, Jigga finally bagged himself a big old pop crossover hit. Marrying one of his smoothest ever flows to Alicia Keys' soaring vocals, this love letter to the Big Apple sounded like a classic as soon as we heard it.
[MN]
---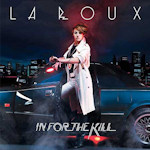 2. La Roux: 'In For The Kill'
Released:
February
UK chart peak:
#2
The bequiffed Elly Jackson and her invisible bandmate Ben Langmaid came out of nowhere with this spine-tingling synth-pop smash. Despite initially being ignored by radio, it rightly went on to become one of the year's biggest-sellers. Altogether now:
"Woo-oooh!"
[DB]
---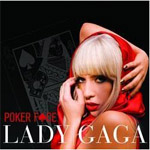 1. Lady GaGa: 'Poker Face'
Released:
April
UK chart peak:
#1
'Just Dance' was a transatlantic No.1, but it was 'P-P-P...' that turned GaGa into a global pop sensation. How? By mixing the best hooks of the year with RedOne's bombastic production, adding a soupcon of smut, and topping it off with a video that screamed superstar.
[AF]
---
Selections and commentary by David Balls, Alex Fletcher, Nick Levine and Mayer Nissim
.