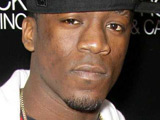 Iyaz
has secured a second week at the top of the Australian singles chart with 'Replay'.
The track has already reached number two on the US Billboard Hot 100 and topped the UK charts last month.
Owl City's 'Fireflies' holds steady in second place and Ke$ha climbs one with new single 'Blah Blah Blah'.
David Guetta and Kid Cudi's 'Memories' jumps five places to four, while Taylor Swift gets the highest new entry at six with 'Today Was A Fairytale'.
British band The Midnight Beast enter the chart at 16 with their YouTube cover-parody of Ke$ha's 'Tik Tok'. Gabriella Cilmi's
'On A Mission'
is the third highest new entry at 19.
Elswhere, Cheryl Cole debuts at 25 with her will.i.am collaboration
'3 Words'
, two places lower than the peak position Girls Aloud reached with best-charting single 'Jump' in 2003.
The top ten singles in full (click where possible for our reviews):
1.
(1)
Iyaz: 'Replay'
2.
(2)
Owl City: 'Fireflies'
3.
(4) Ke$ha ft. 3OH!3: 'Blah Blah Blah'
4.
(9) David Guetta ft. Kid Cudi: 'Memories'
5.
(5)
Ke$ha: 'Tik Tok'
6.
(-)
Taylor Swift: 'Today Was A Fairytale'
7.
(10) Jay Sean ft. Sean Paul, Lil Jon: 'Do You Remember?'
8.
(3) Mumford & Sons: 'Little Lion Man'
9.
(7)
Jason DeRulo: 'Whatcha Say'
10.
(8)
Jay-Z ft. Alicia Keys: 'Empire State Of Mind'