Music News
Arcade Fire return with No.1 album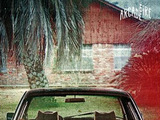 Arcade Fire
have made a triumphant return to the UK charts, with
The Suburbs
, their first album for three years, entering straight in at No.1.
The band, whose previous album
Neon Bible
reached number two in 2007, managed to topple Eminem's
Recovery
from pole position after five weeks at the top.
This week's top 10 sees the reappearance of several older releases, with Michael Bublé's
Crazy Love
capitalising on its surprise return last week by climbing three places to seven, while Paolo Nutini's
Sunny Side Up
and Jason Derulo's self-titled album rise to eight and ten respectively from 11 and 15 last week. The three albums have spent a combined total of 127 weeks on the chart.
Meanwhile, in the top 20 there have been significant falls, such as Avenged Sevenfold's
Nightmare
plummeting 15 spots to 20, and substantial gains, with Paloma Faith's
Do You Want The Truth Or Something Beautiful?
re-entering the chart after climbing 26 spots to number 15 in its 45th week of release.
The top ten albums in full:
1.
(-)
Arcade Fire: 'The Suburbs'
2.
(1)
Eminem: 'Recovery'
3.
(3)
Plan B: 'The Defamation Of Strickland Banks'
4.
(4) Eliza Doolittle: 'Eliza Doolittle'
5.
(2) Tom Jones: 'Praise & Blame'
6.
(6)
Lady GaGa: 'The Fame Monster'
7.
(10) Michael Bublé: 'Crazy Love'
8.
(11)
Paolo Nutini: 'Sunny Side Up'
9.
(9) Mumford & Sons: 'Sigh No More'
10.
(15) Jason Derulo: 'Jason Derulo'
Source: Official Chart Company
> Click here for this week's singles chart