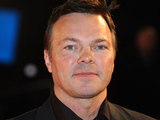 Pete Tong
has dismissed the idea of a "golden age" of clubbing.
The DJ, who celebrates 20 years at BBC Radio 1 this weekend, told
DS
that it is vital to focus on the present when playing records on the station.
Tong said: "I don't go there with the idea that yesterday was always better, because I really buy into the timeslot of what I'm doing. This week is all that's important to an 18-year-old going out for the first time.
"People ask me all the time, 'What was the golden age of clubbing?'. I say the golden age of clubbing is when you first start going out, for the first three or four years. It's down to the personal experience.
"The vast majority of my audience are in that phase, so they're the most important people on a weekly basis, rather than me saying, 'It was better in 1991'."
Of being older than his target audience, Tong added: "You can be making a valid contribution and a valid statement in that space as long as you're genuinely enthusiastic about the music and people like what you're doing."
Asked how it felt to be immortalised in rhyming slang as part of the expression 'It's all gone Pete Tong', the veteran DJ quipped: "Amazing! I am and you're not!"
A Celebration of Pete Tong
airs this Friday, April 8 at 7pm on BBC Radio 1.