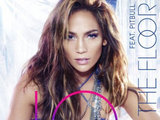 Jennifer Lopez
has ended Adele's reign at number one in the Irish singles chart this week.
The
American Idol
judge climbs one spot with her UK number one hit 'On The Floor'. Adele slips into second position, continuing to maintain her lead over LMFAO and Snoop Dogg Vs David Guetta.
Rihanna jumps four into fifth place with 'S&M'. The Bajan singer
debuted a remixed version of the Loud track featuring Britney Spears
earlier this week.
Also enjoying a large climb this week is Chris Brown, whose single 'Beautiful People' rises from 30 to number nine.
Other notable climbers this week include Bruno Mars at 12 with 'The Lazy Song', Britney Spears at 15 with 'Till The World Ends', Mann ft 50 Cent's 'Buzzin' at number 22, Katy Perry's 'Firework' at 29 and Taio Cruz's 'Higher' featuring Kylie Minogue at 31.
The
Glee
cast are responsible for the only two new entries to the chart, with original song 'Loser Like Me' charting at number 25 and a cover of Fleetwood Mac's 'Landslide' at number 36.
This week's top ten in full:
1.
(2)
Jennifer Lopez ft. Pitbull: 'On The Floor'
2.
(1) Adele: 'Someone Like You'
3.
(3)
LMFAO: 'Party Rock Anthem'
4.
(4)
Snoop Dogg Vs David Guetta: 'Sweat'
5.
(9)
Rihanna: 'S&M'
6.
(5)
Katy Perry ft. Kanye West: 'E.T.'
7.
(6)
Jessie J ft. B.O.B : 'Price Tag'
8.
(7)
Black Eyed Peas: 'Just Can't Get Enough'
9.
(30)
Chris Brown: 'Beautiful People
10.
(8)
Nicole Scherzinger: 'Don't Hold Your Breath'
Watch the video for Jennifer Lopez's 'On The Floor' below: