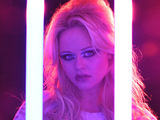 Emily Atack
has admitted that she apologised to members of new boyband The Kixx after "nibbling" on their ears during the video for the debut single.
As previously revealed,
The Inbetweeners star features in the Stephen Lally-directed promo
for the group's track 'Already Gone'.
"I'd never ever done anything like this before so I was actually a bit nervous on the day, but it was probably the best job I've ever done; dancing in glamorous outfits with four good looking boys for the best part of a day! It was so much fun," Atack told
Digital Spy
.
"The director basically told me to seduce the guys in the main shot. I did apologise for nibbling on a few of the guys' ears after some of the scenes. But mostly it was quite freestyle for my solo performances, so I just did all the kinds of things you used to do in your bedroom in front of the mirror. It was great."
Atack added: "Would I do it again? Absolutely! I had a great time and I love The Kixx. I'm hoping to go and see them when they come to London in a few weeks."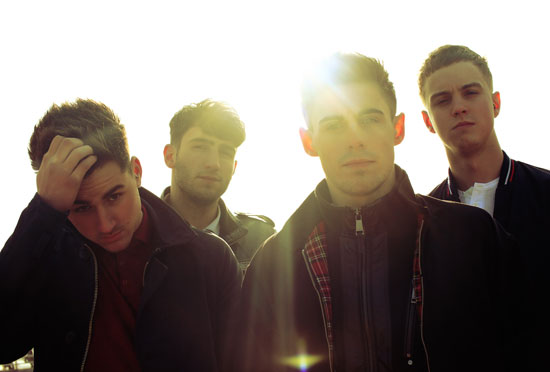 The foursome (above) - Dave May, Jack Guppy, Robbie McDade and David Gibbs - are currently preparing to support Olly Murs on his upcoming UK tour.
The Kixx release 'Already Gone' on June 5. Watch the video below: