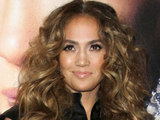 LMFAO
retain the number one spot on the Irish singles chart this week.
The American electro duo continue their reign with 'Party Rock Anthem', while Jennifer Lopez holds steady at number two with former chart-topper 'On The Floor'.
Chris Brown continues to advance up the Top 10, this week achieving his highest position to date as 'Beautiful People' jumps from number six to number three.
Also moving into the top is Damon & Ivor's 'Everybody's Drinkin', while Katy Perry falls three to number ten with 'E.T'. Ahead of their
performance in the Eurovision semi-final
next Thursday, Jedward's Irish entry 'Lipstick' moves up to number 11.
This week's highest new entry comes from David Guetta's 'Where Them Girls At', which features Flo Rida and Nicki Minaj. It debuts at number 15, just ahead of Adele's 'Set Fire To The Rain' which enjoys a large climb from 46 to 17 after a performance on the BBC's
The Graham Norton Show
.
The
Glee
cast score the only other new entry in the Top 40
as the 'I Feel Pretty' and 'Unpretty'
mash-up charts at number 38.
Other notable climbers this week include National's 'Terrible Love' at number 23, Aloe Black's 'I Need A Dollar' at number 25 and Pitbull's 'Give Me Everything', featuring Ne-Yo, Afrojack and Nayer, at number 31.
This week's Top 10 in full:
1.
(1)
LMFAO: 'Party Rock Anthem'
2.
(2)
Jennifer Lopez ft. Pitbull: 'On The Floor'
3.
(6)
Chris Brown: 'Beautiful People'
4.
(5)
Bruno Mars: 'The Lazy Song'
5.
(3)
Snoop Dogg Vs David Guetta: 'Sweat'
6.
(12) Damo & Ivor: 'Everybody's Drinkin'
7.
(4) Adele: 'Someone Like You'
8.
(6)
Wynter Gordon: 'Dirty Talk'
9.
(9)
Black Eyed Peas: 'Just Can't Get Enough'
10.
(7)
Katy Perry ft. Kanye West: 'E.T.'
Watch LMFAO ft. Lauren Bennet and Goonrock's 'Rock Party Anthem' below: