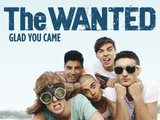 The Wanted
have collected their second UK singles chart number one with their new single 'Glad You Came'.
The five-piece boyband received the biggest first-week sales of their career after their latest release shifted 117,000 copies in just seven days.
The group first topped the chart with their debut record 'All Time Low' last July and have peaked within the top three with all but one of their first five singles.
Last week's number one 'Louder' by DJ Fresh and Sian Evans slips to the runner-up spot, as Ed Sheeran's 'The A Team', a climbing Beyoncé and 'Best Thing I Never Had' and last week's second place finisher 'How We Roll' by Loick Essien round up the top five.
Elsewhere, Example stumbles three to seven with 'Changed The Way You Kissed Me', while Adele and Nicki Minaj edge ever-closer to the Top 10 with
'Set Fire To The Rain'
and
'Super Bass'
, up another spot each to 11 and 12 respectively.
Their climb bumps Lady GaGa further down the chart to 13 with
'The Edge Of Glory'
, but the biggest loss in the top 20 belongs to Alexandra Stan and 'Mr Saxobeat', which is down to 15 from last week's ten.
New arrivals
'Little Bad Girl'
by David Guetta and
'Love How It Hurts'
by Scouting For Girls follow behind at 16 and 17.
Finally, LMFAO slide four to 19 with
'Party Rock Anthem'
, while Chris Brown and Justin Bieber rise the same number to conclude the top 20 with
'Next To You'
.
The Top 10 in full:
1.
(-)
The Wanted: 'Glad You Came'
2.
(1)
DJ Fresh ft. Sian Evans: 'Louder'
3.
(3)
Ed Sheeran: 'The A Team'
4.
(6)
Beyonce: 'Best Thing I Never Had'
5.
(2)
Loick Essien: 'How We Roll'
6.
(5)
Jason Derulo: 'Don't Wanna Go Home'
7.
(4)
Example: 'Changed The Way You Kiss Me'
8.
(7)
Calvin Harris ft. Kelis: 'Bounce'
9.
(8)
Pitbull ft. Ne-Yo, Afrojack and Nayer: 'Give Me Everything'
10.
(9)
Katy Perry: 'Last Friday Night (T.G.I.F.)'
Source: Official Charts Company
> This week's albums chart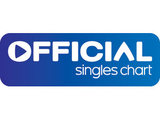 View the latest Official Top 100 Singles Chart