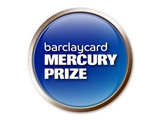 This year's Barclaycard Mercury Prize nominations will be streamed online.
The nominations for this year's awards will be announced from 11.30am on July 19, with fans able to watch the unveiling live through an online stream on the Barclaycard Facebook page.
Discussion for the event will also have its own dedicated hashtag on Twitter at #mercuryprize.
The Barclaycard Mercury Prize 'Album of the Year' 2011 title will be decided on September 6.
Last year's winner was
The xx's debut album xx
, which reached number three on the UK album chart.
The award, which is in its 19th year, is voted for by a panel of music industry executives and experts, with other previous winners including the Arctic Monkeys, Dizzee Rascal and Ms Dynamite.
Watch The xx react to their Mercury Prize 2010 win below: