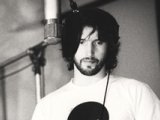 James Blunt was the top dog at the Ivor Novello Awards today, claiming two prizes.
Blunt's song 'You're Beautiful' saw him triumph in both the Most Performed Work category and International Hit Of The Year.
Other winners included the Kaiser Chiefs, New Order and Athlete.
Coldplay, who had been nominated for three awards, remarkably took home none, as did the Arctic Monkeys.
The winner list in full:
Best Song Musically & Lyrically: KT Tunstall - 'Suddenly I See'
Most Performed Work: James Blunt - 'You're Beautiful'
Best Television Soundtrack: Rob Lane - Elizabeth I'
Outstanding Song Collection: New Order
Best Selling UK Single: Shayne Ward - 'That's My Goal'
Best Album: Kaiser Chiefs - Employment
The Ivors Classical Music Award: Sir Harrison Birtwistle
International Hit Of The Year: James Blunt - 'You're Beautiful'
Best Original Film Score: 'Evil'
Best Contemporary Song: Athlete - 'Wires'
International Achievement: Ian Anderson (Jethro Tull)
Songwriters Of the Year: Damon Albarn/Jamie Hewlett (Gorillaz)
PRS Outstanding Contribution To British Music: Ray Davies
The Special International Award: Kenny Gamble/Leon Huff
The Academy Fellowship: Barry Gibb/Maurice Gibb (Posthumous)/Robin Gibb (The Bee Gees)