42
Music News
Charlie Simpson: 'Busted reunion won't happen in a million years'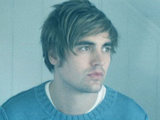 Charlie Simpson
has admitted that he has no plans to reunite with his old band Busted.
Reports surfaced last year of a
possible reunion after promoters offered the band £1 million to reform
.
However,
Simpson's reluctance was said to be holding back the plans
for fellow members Matt Willis and James Bourne.
Speaking to the
The Mail On Sunday
, Simpson said: "I read that I was going to be part of a Busted reunion, but that won't happen in a million years. The other two might do something, but I'm not involved. The strange thing was that I was a member of Busted in the first place.
"That was something I fell into. One of my teachers found an advert for a band who were looking for a guitarist. I'd just turned 16 and wasn't happy at school, so I decided to give it a go. It was poppier than the kind of stuff I was into, but I got to play guitar and do gigs.
"Being in Busted was bittersweet. It gave me an amazing opportunity, and we achieved some great things. But, for me, it wasn't fulfilling. It wasn't difficult to leave, as I knew I was doing the right thing. People were telling me that the best was yet to come for Busted. But my family supported me all the way."
Simpson went on to front rock band Fightstar and releases his debut solo album
Young Pilgrim
tomorrow.
> Charlie Simpson interview: "Pop music is in a weird place"
> Charlie Simpson announces UK tour dates
Watch Charlie Simpson perform 'Sundown' exclusively for
Digital Spy
below: