Pixie Lott
has revealed that she has been working on a new song with Wretch 32.
The singer, who is currently working on material for her second studio album, said that she has been in the studio with the grime rapper working on a "hip-hop track".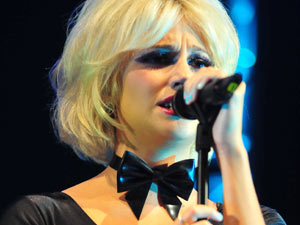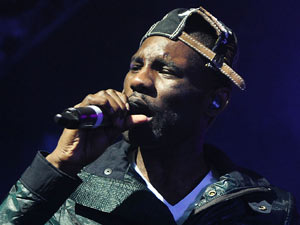 Guest editing the
Daily Star
's Playlist, Lott explained: "I've been in the studio with Wretch 32 developing a song I've had for a while.
"Wretch put down a rap that he's written and while it's still soulful, it's more of a hip-hop track."
The star also said that she has been working with other pop artists on the album, including James Bourne of Busted and John Legend.
She added: "Ballads are actually something I'm a sucker for, and I have written one with James Bourne, who used to be in Busted. It's very emotional.
"In New York I wrote a track with John Legend on the piano, which worked out really well. He was great to work with – the most successful people are the nicest I have found – and he is so talented."
Lott continued: "We didn't have long together but the track happened really easily. Those are the sort of songs which come out the best and most naturally. John is exactly how you'd expect him to be. He's not arrogant and is someone you can just chill with."
The 20-year-old performer also revealed details surrounding her
upcoming duet with soul icon Stevie Wonder.
She said: "Stevie Wonder played harmonica on a track called 'Stevie On The Radio' for my album. He wants to add live strings to it so it sounds more contemporary.
"Hopefully it'll be a single but usually the singles are never my favourites and I prefer the album tracks."
Pixie Lott's new single 'All About Tonight' is available to download now, while her new album is expected to be released later this year.
> Pixie Lott: 'I'll never get out of control like Amy Winehouse'
Watch the music video for Pixie Lott's 'All About Tonight' below: