2
Music News
Lou Reed, Metallica unveil 'Lulu' album tracklisting
Lou Reed
and Metallica have unveiled the full tracklisting of
their Lulu collaboration
.
The project is based around the plays of Frank Wedekind and will be released in the UK via Universal on October 31 and the US on November 1 through Warner Bros.
Lulu
has been produced by Lou Reed, Metallica, Hal Willner and mixed by Greg Fidelman.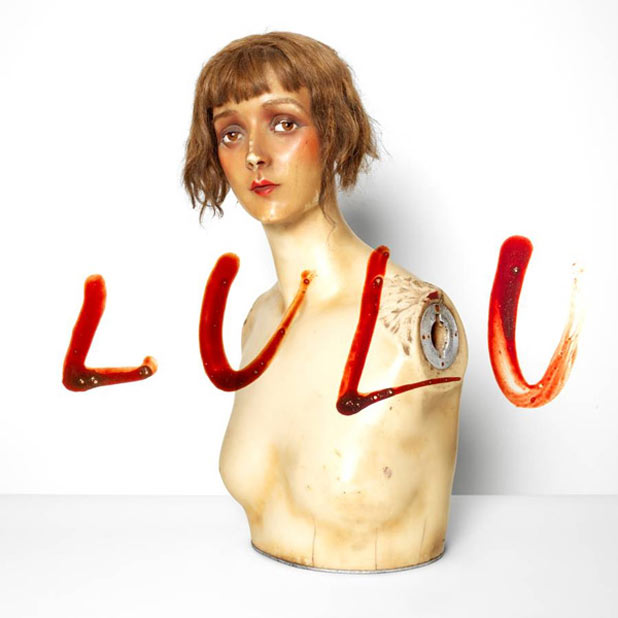 As previously announced, the album
features ten songs
and was recorded "in what would be lightning-speed for a Metallica-related project".
Reed has claimed that
the album "could create another planetary system"
. He added: "I'm not joking, and I'm not being egotistical."
The full tracklisting of
Lulu
is as follows:
1.
'Brandenburg Gate' (4:19)
2.
'The View' (5:17)
3.
'Pumping Blood' (7:24)
4.
'Mistress Dread' (6:52)
5.
'Iced Honey' (4:36)
6.
'Cheat On Me' (11:26)
7.
'Frustration' (8:33)
8.
'Little Dog' (8:01)
9.
'Dragon' (11:08)
10.
'Junior Dad' (19:28)
> Lou Reed: 'Metallica collaboration is perfection'
Watch Lou Reed play 'Sweet Jane' with Metallica at the Rock & Roll Hall of Fame in 2009 below: