10
Music News
Coldplay duet with Rihanna on 'Princess of China': Listen now
Coldplay
's duet with Rihanna 'Princess of China' has emerged online.
The track features on the band's fifth studio album
Mylo Xyloto
, which is due to be released next Monday (October 24) in the UK and on October 25 in the US.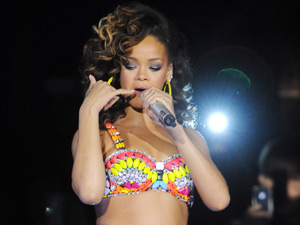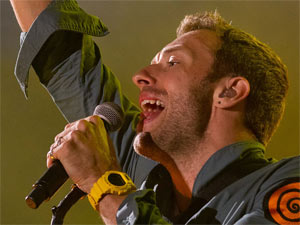 > Coldplay: 'Mylo Xyloto is a concept album'
> Coldplay, Jessie J, LMFAO to perform at MTV EMAs 2011
Coldplay's frontman Chris Martin
has said that he thinks 'Princess of China' is the highlight of Mylo Xyloto
, adding that he had penned the track with Rihanna in mind.
He recently explained: "We had a song that I'd secretly kind of written to see if Rihanna would want to sing it. And then the rest of the band wanted to keep it, so we came up with the idea of asking her to sing it with us, and, to our great surprise, she said okay."
Martin also described his demeanour as
"very Hugh Grant-like and spluttering"
when he asked Rihanna to perform the vocal following a Coldplay show in Las Vegas.
The band will play
three UK arena tour dates in December
.