The Wanted
's Max George has said that he finds doing magazine shoots for teen publications embarrassing.
The singer told
Metro
that he is not a fan of all his promotional duties.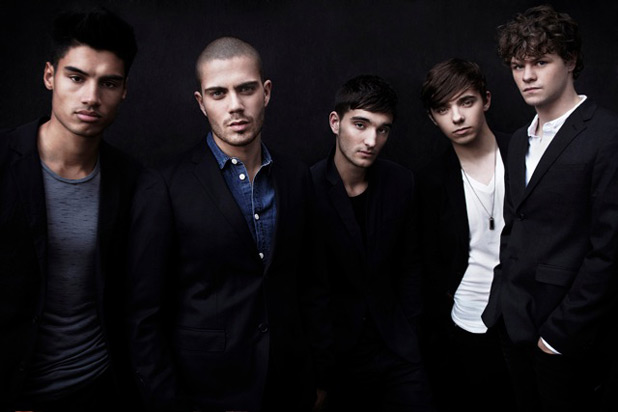 "I find the teenage magazine photoshoots a bit cringey," George said. "They once asked us to blow feathers out of our hands and we just said, 'No, we can't be doing that'.
"When they ask you to do those boyband poses where you're all laughing - we can't do them. It's a bit embarrassing."
Asked for the best moments in The Wanted, he added: "My
highlight was the V Festival
. It was awesome.
"It's not like doing a pop gig - there were proper musos there. It was an older audience who got right into our music."
On how he became a singer, George said: "I liked drinking and partying too much to be a footballer, so I tried singing.
"I started with a mate of mine, who was a swing singer. I did a couple of Sammy Davis Jr songs with him and loved it. I wasn't going down the pop route but that's how it's ended up."
Quizzed on whether the band's second album
Battleground
marked their transition to more serious musical artists,
he added
: "We always have been really. We're not a dancing boyband, we're not over-choreographed or into how we look - we just like good music."
> The Wanted 'will pose naked for No.1 LP'
> The Wanted slam JLS, One Direction: 'We're glad we're not from X Factor'
Watch a behind-the-scenes video of The Wanted's naked photoshoot with
Cosmopolitan
below: