Kasabian
have claimed that they are "built" to headline music festivals.
The band credited their mixture of dance and rock influences as the main draw for a festival headline slot.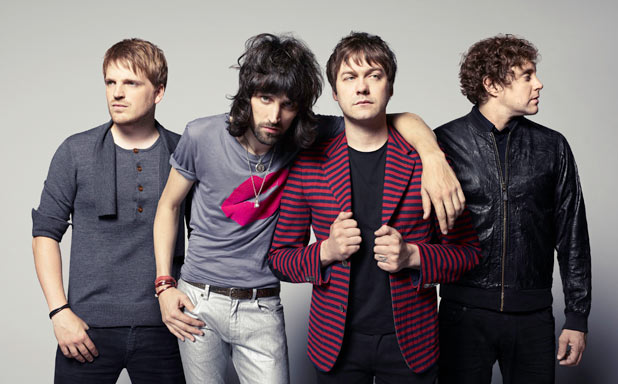 Guitarist Serge PIzzorno told
BBC 6Music
: "There's a real dance side to what we do and we can create this euphoric feeling amongst lots of people because there's choruses that people can sing, but there's also this electronic swell that you only really get with people like The Chemical Brothers or The Prodigy."
Asked if the group were up for headlining a festival, he replied: "Yeah, definitely. There's nothing better than 60,000 people all together and all having a great time watching a band that they like.
"You get this huge energy, you feed off each other and I think that we're built for that in a way. We've got Tom who's a frontman in the real sense of the word. He demands it so we'd definitely be up for that if anyone wants us."
Responding to what event they'd like to headline, Pizzorno added: "I suppose Glastonbury. I don't think it's on next year which is a shame but there's always something quite special about that place.
"We've had a lot of huge moments along the way. When we played 'Fire' there in 2009 and then the first time we played it we were first on and it was packed.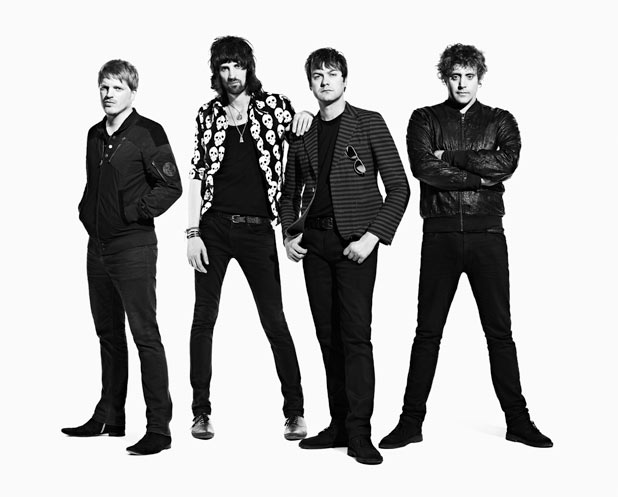 "It's always shown us that people are liking what we are doing and are listening."
Kasabian topped the UK album chart with their fourth studio effort
Velociraptor!
back in September.
They will
play 14 dates across the UK later this year
, starting at Belfast's Odyssey Arena on November 25.
> Kasabian tour stage 'will react to audience applause'
Watch the music video for Kasabian's new single 'Re-Wired' below: