0
Music News
Justin Bieber performs 'Mistletoe' at 2011 American Music Awards
Justin Bieber
has performed at the 2011 American Music Awards.
The 17-year-old
took the stage
at the prestigious awards show, performing the song 'Mistletoe' from his latest album
Under the Mistletoe
.
The singer, who appeared unaffected by his
recent controversy
with Mariah Yeater, was dressed entirely in white.
He entered from above the stage, shrouded in smoke and surrounded by various lighted poles that flashed the Christmas colours of red and green.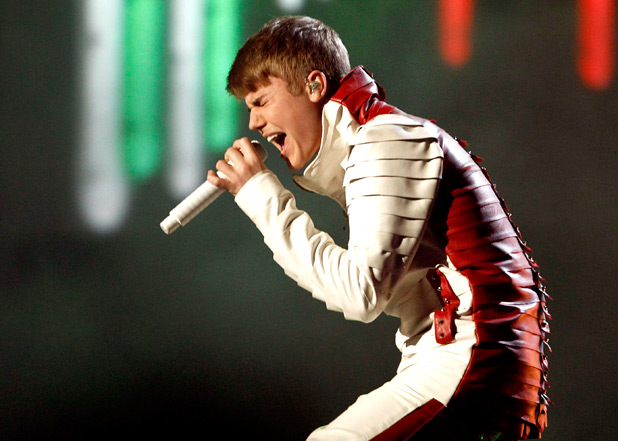 Bieber
took a paternity test
on Friday in order to prove that he is not the father of Yeater's child.
The singer's mentor Usher
offered words of encouragement to his protégé
earlier this week in light of the recent paternity suit.
The 2011 American Music Awards will air in the UK on November 26 at 10pm on VIVA.
More from the American Music Awards 2011:> Enrique Iglesias performs with high school choir at American Music Awards 2011> Nicki Minaj wins first American Music Award> Taylor Swift takes home 'Favourite Country Female Artist' at AMAs 2011> Nicki Minaj, David Guetta take the stage at American Music Awards 2011> American Music Awards 2011: Full list of winners as they are announced
Watch Justin Bieber performing 'Mistletoe' at the 2011 American Music Awards below: