Westlife
have claimed that their manager Louis Walsh was behind some of the more exaggerated press stories about them.
The group said that the
X Factor
judge would leak stories to the tabloids to gain them press.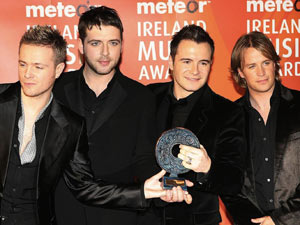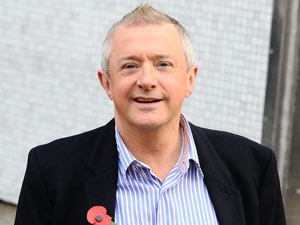 Shane Filan told
Metro
: "Louis will deny to the last he's had anything to do with any of those stories but I suspect he did.
"There was one that I'd broken my back and was in a wheelchair - that was on the front page of one tabloid. The reality was I'd fallen off stage in Asia on to a drum kit. I'd hurt myself but that became exaggerated a bit."
Filan added: "There was one that Kian was chased by lion. I think that came from us going on a safari in Africa and a lion came up to the van - we were covered by a cage - and growled at us.
"If a lion had chased Kian it would have eaten him. You just have to laugh at it."
Asked about his plans following the band's split, Filan explained: "I'd like to keep singing - whether that's small or big. To stop singing for a living would break my heart. I'm not rushing into anything.
"Hopefully I'll have something sorted out when the tour finishes."
Westlife's
Greatest Hits
compilation is available to buy now.
> Westlife attack modern music: 'It's too cool and samey'
Watch the music video for Westlife's recent single 'Lighthouse' below: