1
Music News
Demi Lovato sings 'Give Your Heart a Break' at People's Choice - video
Demi Lovato
has been named 'Favourite Pop Artist' at the 2012 People's Choice Awards.
Wearing a sleeveless red dress, the singer took the stage at the awards show to perform her song 'Give Your Heart a Break'.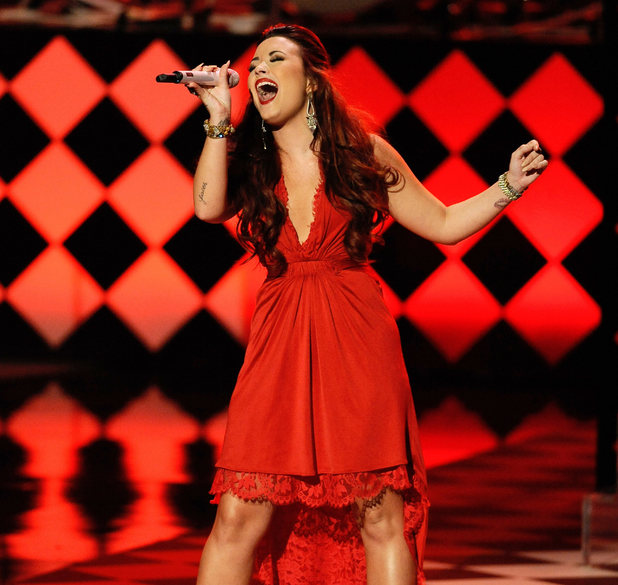 Lovato beat out fellow nominees Katy Perry, Lady GaGa, Rihanna and Beyoncé.
"Thank you guys so much," the singer said on accepting the accolade. "This award is amazing. The nominees that I was up against are people that I look up to and aspire to be some day."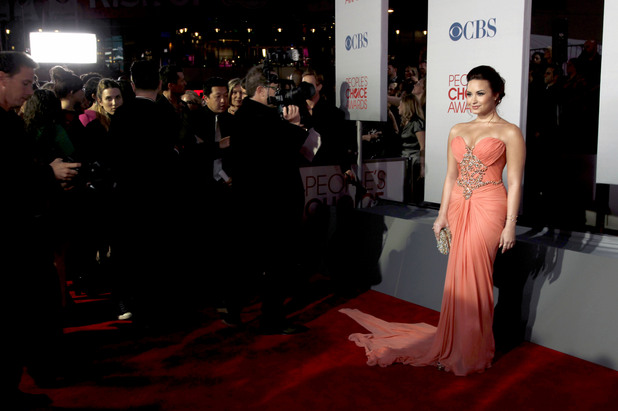 Lovato went on to thank her fans, adding: "You guys are absolutely amazing. I love you guys so much."
The entertainer
recently suggested
that she and Wilmer Valderrama have ended their relationship.
She has said that she would
like to work with
rapper Eminem.
More from the People's Choice Awards 2012> People's Choice Awards: Morgan Freeman named 'Favourite Movie Icon'> People's Choice Awards: 'Bridesmaids' named 'Favourite Comedy Movie'> Nina Dobrev wins 'Favourite TV Drama Actress' at People's Choice Awards> 'Big Bang Theory' cast open People's Choice Awards 2012> People's Choice Awards 2012 - The winners
Watch Demi Lovato performing at the People's Choice Awards 2012 below:
Browse a gallery of pictures from the People's Choice Awards below: