Download Festival organiser Andy Copping has insisted that electronic duo
Chase & Status
will "win people over".
The band were
added to the 2012 lineup
yesterday along with the likes of Biffy Clyro and Soundgarden. Shortly afterwards several Facebook groups were launched in protest at the booking, with one aiming to organise a bottling of the duo.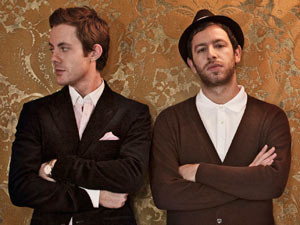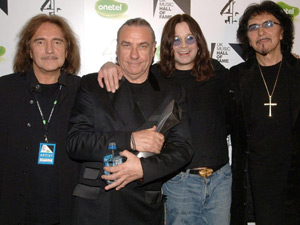 Speaking about the booking, Copping told
NME
: "Very simple. They're a great live band. They totally fit with what we've done before with bands like Pendulum and The Prodigy, who wanted them to play on their day.
"I know they're going to step up and win people over. I saw them perform in Hyde Park last year and they totally blew me away with the intensity of their show.
"They even had circle pits going on and that's what Download's all about. To those people who are unsure, I say go and have a look and you'll be blown away. If not, we've got four other stages for you to choose from. But you should go and watch Chase & Status."
Copping added that Black Sabbath are still set to headline the festival despite Tommy Iommi's
recent cancer diagnosis
, and that fans should not worry about a cancellation.
He said: "As far as I'm aware everything is fine. I've been told that Black Sabbath are going to be playing Download. I don't want people to worry unduly about that, we should all just send our thoughts and best wishes to Tony Iommi."
Copping also revealed that it was his suggestion that headliner Metallica play their 1991 self-titled album in its entirety. He said: "Metallica are going to be doing
The Black Album
in full.
"It was my idea, I went and spoke with management, pitched the idea and the band absolutely loved it. They've never played that album through before, there are tracks on that album they've never played before.
"It's one of the biggest rock albums ever released. And, they're a phenomenal live band. It'll be a great show."
Download Festival will take place at Donington Park on June 8-10, and will be headlined by The Prodigy, Metallica and Black Sabbath.
Chase & Status recently revealed that they hope Nero
will win a Brit Award this year
.
> Read the latest Summer Festival news