0
Music News
Flo Rida, Sia hold Aussie chart lead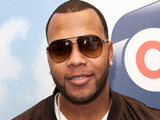 Flo Rida
has held his lead atop the ARIA singles chart with 'Wild Ones'.
The track, which features singer-songwriter Sia, spends a second week at number one, fending off Laurent Wery and SwiftKid's 'Hey Hey Hey', which leaps ten to two.
Meanwhile, Matt Corby's 'Into The Flame' vaults from 42 to eight and Foster The People's 'Pumped Up Kicks' falls from seven to ten.
Further down the chart, Hilltop Hoods and Sia advance from 19 to 11 with 'I Love It', Drake and Rihanna's 'Take Care' leaps from 19 to 12, and The Black Keys climb 25 to 15 with 'Lonely Boy'.
360 ft. Gossling rise from 29 to 19 with 'Boys Like You', Qwote and Pitbull's 'Throw Your Hands Up' re-enters at 37, and James Morrison debuts at 39 with 'I Won't Let You Go'.
The Top 10 singles in full (click where possible for our reviews):
1.
(1)
Flo Rida ft. Sia: 'Wild Ones'
2.
(10) Laurent Wery ft. Swiftkid: 'Hey Hey Hey'
3.
(3) David Guetta ft. Nicki Minaj: 'Turn Me On'
4.
(6) Simple Plan: 'Summer Paradise'
5.
(4)
Coldplay: 'Paradise'
6.
(2) Timomatic: 'Set It Off'
7.
(5)
Snoop Dogg ft. Wiz Khalifa and Bruno Mars: 'Young, Wild & Free'
8.
(42) Matt Corby: 'Into The Flame'
9.
(8) Guy Sebastian: 'Don't Worry Be Happy'
10.
(7) Foster The People: 'Pumped Up Kicks'
Listen to Flo Rida and Sia's 'Wild Ones' below: