Flo Rida
and Sia have continued their lead on the ARIA singles chart with 'Wild Ones'.
The track lands at the top spot for a fourth consecutive week, fending of competition from Laurent Wery, whose single 'Hey Hey Hey' rises from five to two.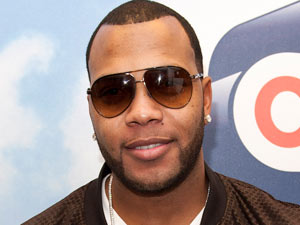 Meanwhile, Coldplay's 'Paradise' lifts from eight to five, Simple Plan's 'Summer Paradise' climbs from ten to eight, and Drake and Rihanna rebound from 12 to nine with 'Take Care'.
Further down the chart, Qwote and Pitbull's 'Throw Your Hands Up' vaults from 28 to 13, Gym Class Heroes and Neon Hitch debut at 17 with 'Ass Back Home', and Madonna, MIA and Nicki Minaj's 'Give Me All Your Luvin'' lands at 25.
Rihanna and Jay-Z's 'Talk That Talk' shifts from 42 to 28, One Direction's 'One Thing' starts at number 32, and Lana Del Rey's 'Born To Die' jumps from 48 to 34.
The Top 10 singles in full (click where possible for our reviews):
1.
(1)
Flo Rida ft. Sia: 'Wild Ones'
2.
(5) Laurent Wery ft. Swiftkid: 'Hey Hey Hey'
3.
(4) 360 ft. Gossling: 'Boys Like You'
4.
(2) The Black Keys: 'Lonely Boy'
5.
(8)
Coldplay: 'Paradise'
6.
(9) David Guetta ft. Nicki Minaj: 'Turn Me On'
7.
(6) Hilltop Hoods ft. Sia: 'I Love It'
8.
(10) Simple Plan: 'Summer Paradise'
9.
(12) Drake ft. Rihanna: 'Take Care'
10.
(7 ) Timomatic: 'Set It Off'
Watch the official 'Wild Ones' music video below: