Justin Bieber
, Miley Cyrus and the Jonas Brothers are all set to headline Reading and Leeds Festival, according to a new spoof poster.
A fake lineup for the UK-based music event has gone viral on the internet and lists a host of pop, hip-hop and rock acts as playing the show this August.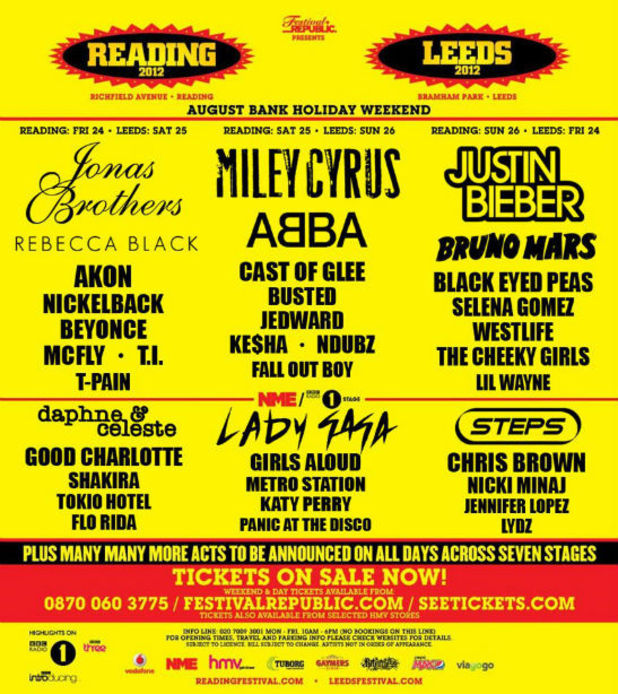 Bieber, Cyrus and the Jonas Brothers are listed as headlining the main stage, which will also see further sets from Rebecca Black, ABBA, Jedward, Busted and Westlife.
Daphne and Celeste, Lady GaGa and Steps are down to headline the NME/Radio 1 stage. They are preceded by Good Charlotte, Katy Perry, Nicki Minaj and Panic! At The Disco.
The real lineup for this year's Reading and Leeds Festival has yet to be confirmed and is expected to be announced next month.
Last year's event saw headline sets from My Chemical Romance, Muse and 30 Seconds To Mars.
> Reading Festival 2011 pictures: My Chemical Romance, Beady Eye, Pulp, Muse, more
> Muse play 'Origin of Symmetry' for last time at Reading 2011
Watch My Chemical Romance perform 'Na Na Na' at Reading Festival 2011 below: