8
Music News
Adele opens up on Grammys return: 'Thank God my voice healed'
Adele
has described her time spent recovering from vocal chord surgery as "really peaceful".
The 'Someone Like You' singer - who
underwent microsurgery in November last year
to stop bleeding resulting from a benign polyp -
performed live
on Sunday night's 2012 Grammy Awards, where she
picked up six trophies
.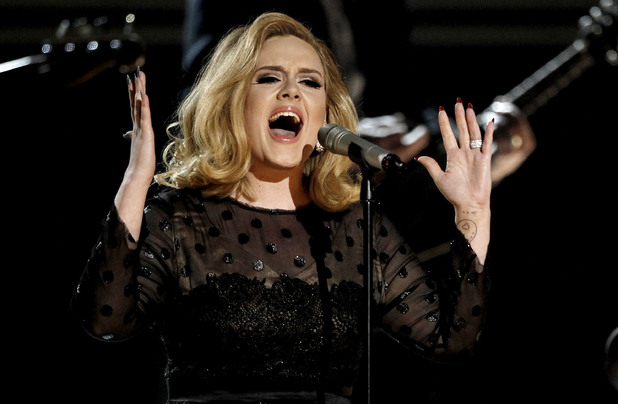 'It was actually really peaceful," she told
Parade
of her experience.
"It was a bit traumatic having the surgery but being silent in such a noisy world was actually a bit of a blessing in disguise. And thank God my voice healed. I stuck to all of the rules that they gave me."
Asked about her feelings on taking home so many of the recording industry's highest honours, Adele responded: "It's incredible, this whole night, amazing."
> Adele: 'I'm done being a bitter witch'
> Adele talks vocal injury: "It felt like something popped in my throat"
Watch Adele win the 'Album Of The Year' trophy at last night's Grammy Awards below: